Real Avid Gun Boss for the AK47 is the most comprehensive cleaning kit ever made for the AK47 platform.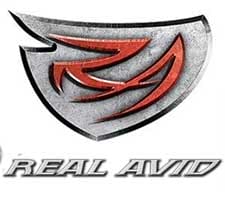 USA –  -(Ammoland.com)- The Real Avid Gun Boss – AK47 is the only cleaning kit made specifically for the AK47. The rise in customization options and use in shooting competitions led Real Avid to create a real cleaning solution worthy of a competition gun.
Included in this kit is a proprietary carbon-scraping tool for AK gas pistons and bolts. An exclusive double-threaded chamber brush allows access to the hard-to-clean chamber from the muzzle and the breach.
Six threaded steel rods with durable black e-coating form a 28.5" rod with 7.62mm bore brush. Also included are a gas tube nylon brush, gas tube mop and a pin punch that doubles as a gas port scraper.
All of this is securely placed into a ballistic nylon shell that fits right into a range bag.
Real Avid Gun Boss Product Specs:
Six Threaded Steel Rods Form a 28.5" Rod
7.62mm Bore Brush
Gas Tube Nylon Brush
Gas Tube Mop
Nylon Slotted Tip
AK Drift Pin Punch with Gas Port Scraper Tip
Double-Threaded Chamber Brush
Compact AK47 Scraper
50 Cleaning Patches
MSRP $29.99
About Real Avid
Since 2009, Real Avid has created mission specific products for experienced hunters and shooters. Real Avid is the inventor and world leader in gun specific multi-tools and the first to build lights into the handle of knives. The innovation and insight built into every product comes naturally; as hunters and shooters Real Avid hungers to be different, to go deeper, and to invent new and smarter ways to solve problems. That's our mission. We will know we've succeeded when we earn the right to be a partner with you on your missions. Visit www.RealAvid.com for more information and to see the full line of Real Avid products.