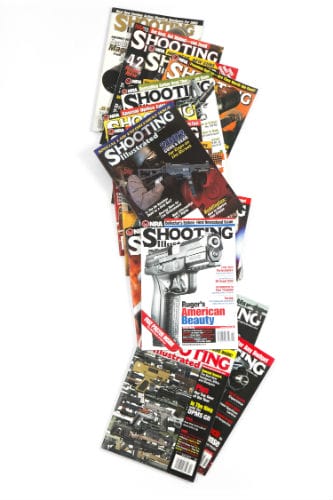 Fairfax, VA -(AmmoLand.com)- There are some exciting changes coming to Shooting Illustrated. Beginning with the July 2016 issue, Shooting Illustrated will be an Official Journal of the National Rifle Association.
What does that mean? It means that the only way to receive the magazine—after the June 2016 issue—will be to sign up for an NRA membership, which you should have done already to protect your Second Amendment rights. If you are already a member, you can change your magazine selection today online at nra.org (https://home.nra.org/ or via telephone by calling (877) NRA-2000. Alternatively, you can add Shooting Illustrated to your existing membership for $9.95 per year (https://membership.nrahq.org/forms/renew.asp?campaignid=publications).
Current subscribers don't need to do a thing—your subscription will run until it's over, at which point you will need to join NRA at nra.org or via the aforementioned phone number. If you're already a member, switch your NRA magazine or add Shooting Illustrated as a second magazine to your existing membership in order to continue receiving "The Definitive Source for the Modern Shooter."
Why the changes? Until now, NRA has not had an Official Journal that exclusively covers guns, gear and the skills necessary for personal protection. We want to ensure this vital segment of our membership has a journal that reflects their interests. Since NRA already has such a publication in Shooting Illustrated, the decision to make it a member magazine was simple.
Becoming an Official Journal will enable Shooting Illustrated to grow in ways not possible until now. We are extremely excited to offer NRA members greater choice in magazine selection and to help attract new members who might only be interested in the guns, gear and information we cover.
With Shooting Illustrated as an Official Journal, we believe NRA will be strengthened, too, since we cater to a younger demographic—one that is of paramount importance to the future of Second Amendment rights in the country. A stronger NRA benefits everyone who cares about the right to keep and bear arms.
We hope all of you will join us as we continue to put out the best coverage of personal-protection and tactical firearms available.
About the National Rifle Association:
Established in 1871, the National Rifle Association is America's oldest civil rights and sportsmen's group. Five million members strong, NRA continues its mission to uphold Second Amendment rights and is the leader in firearm education and training for law-abiding gun owners, law enforcement and the military. Visit http://nra.org.
About Shooting Illustrated:
The Internet's Definitive Source for the Modern Shooter. Gun Guides, Videos and Articles on Firearms.
For more information, please visit www.ShootingIllustrated.com.