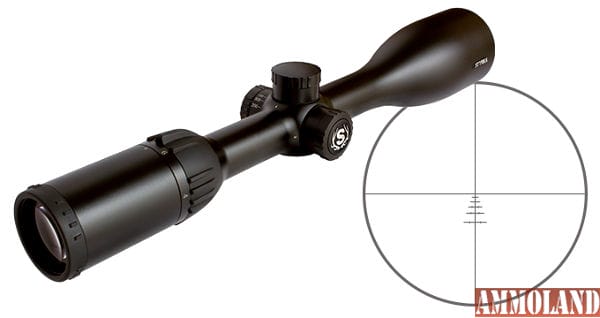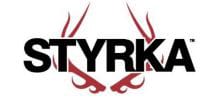 Eagan, MN -(AmmoLand.com)- After several days of hunting, that big buck steps out- 325 yards from your stand!
For many, it would be a "poke and hope" shot with a better chance of missing (or wounding) than getting the job done. Other hunters wouldn't shoot at all, waiting and praying for the buck to come closer.
Good thing you are using a Styrka rifle scope featuring Styrka's new SH-BDC reticle and you're supporting the reticle with the new Styrka Ballistic Calculator. Instead of guessing and hoping, you have already plugged your specific caliber of rifle and ammunition (as well as other factors) into the simple to use calculator, aligned it with your scope and know the 325-yard spot on your BDC Reticle. You place that spot on the buck's target area, let out your breath and squeeze the trigger.
Styrka's new SH-BDC reticle and Ballistic Calculator were designed from the ground up with the hunter in mind. The SH-BDC is a Ballistic Drop Compensation reticle designed for hunting from 100 yards to approximately 600 yards, offering hold-overs for most centerfire rifle calibers. Plus, the SH-BDC reticle has windage lines so that wind speed and distance can be factored in at the same time.
The SH-BDC Reticle is available on Styrka's S3, S5 and S7 scopes.
The STYRKA Ballistic Calculator lets you easily determine the exact hold-over points you need at specific ranges. Simply input data about your rifle, the ammunition you are using and the distance of your target. The Calculator then figures the exact hold point needed at that range. In the field, you can also add in wind speed and direction, drop and windage units, even air temperature, barometric pressure and humidity. Each new bit of data will plot your shot for an even more precise result.
An app is available for iOS and Android platforms, the Styrka ballistic calculator can also be accessed as a web based program from the STYRKA website at www.styrkastrong.com. Input data in the comfort of your home, at the range or in the field. You can also print the table and reticle results to take with you.
Mr. Buck of a life-time at 325 yards? With practice, good shooting habits and the help of the STYRKA SH-BDC reticle and the STYRKA Ballistic Calculator, he'll be your next shoulder mount and a freezer full of tasty venison.
For more information, please visit, www.styrkastrong.com.
About Styrka:
Launched in 2015, Styrka offers a dynamic line up of hunting scopes, binoculars, red dots and spotting scopes. The Styrka philosophy is simple but non-negotiable: make high quality optics at affordable prices; always tell your customers the truth about what optics can and can't do; and, stand behind your products 100-percent, forever. Styrka Pride.
For more information, please visit www.styrkastrong.com.