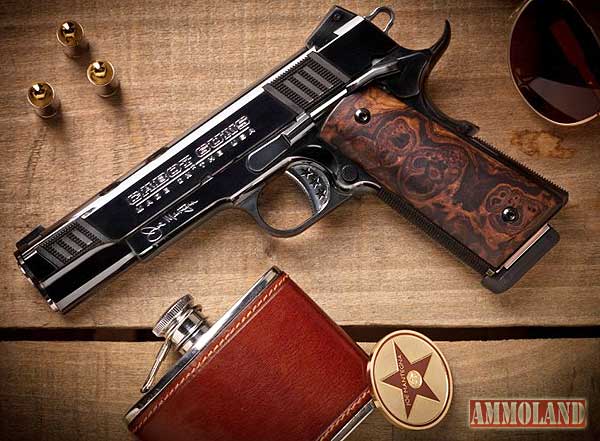 Fort Wayne, IN -(AmmoLand.com)- Cabot Gun Company, LLC, a Pennsylvania gun maker of high-end arms with operations in Fort Wayne, Indiana, has acquired Geneseo, Illinois-based Alchemy Custom Weaponry (ACW). Terms of the acquisition are undisclosed.
"The acquisition was an opportunity to acquire key talent," says Cabot President, Robert
Bianchin. Cabot Guns sees excellent potential for expansion in diversification with our state-of-the-art dedicated center for firearms excellence in Fort Wayne, Indiana. Alchemy Custom Weaponry founder Robert Schauland was our target in acquiring ACW. Schauland is one of the top 1911 experts in the field, and we wanted to bolster our team as part of our continuous efforts to raise the bar in firearm construction and to add another great talent to the team.
"I am very excited about joining the team at Cabot. I now have access to the machinery and talent to make my visions a reality," added Schauland. Robert Schauland has been appointed as General Manager for Cabot's dedicated center for firearms manufacturing in Fort Wayne, IN.
The Cabot Guns team takes pride in workmanship and obsession with perfection to the most extreme levels of the American can-do attitude. The Sarver, Pennsylvania headquarters takes pride in producing American-made quality 1911 model pistols for which they have become world famous.
About Cabot Guns:
Situated in western Pennsylvania, Cabot Guns produces aerospace quality 1911 style pistols that are 100 percent American-made by craftsmen and nano-technologists obsessed with feel, precision and purity. Cabot Guns is located at 300 N. Pike Road, Sarver, PA.
Learn more about Cabot Guns at www.cabotguns.com.