By Karen Butler, President and Founder of SLG2, Inc DBA: Shoot Like A Girl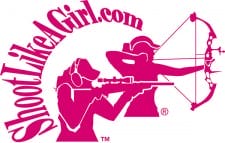 Athens, AL -(AmmoLand.com)- Enough is Enough. I have a feeling that the terrorists are not surprised by our elected leaders' responses to the terrorist attack on American citizens in Orlando, Florida in the early morning hours of June 12th, 2016 – but we should be.
We should be outraged and appalled by their inability to speak out against the inhumane, inconceivable murders of Americans, and we should take action. There used to be a day when horrific actions against U.S. citizens brought Americans together, our leaders comforted us and we took decisive action.
After the attacks on Pearl Harbor, President Franklin D. Roosevelt swiftly went to Congress, to bring people together with his speech, "…A date which will live in Infamy…"
President Ronald Reagan, after the attack on our Marines in Beirut and events in Grenada, said, "In this city (the Nation's Capital), where political strife is so much a part of our lives, I've seen Democratic leaders in the Congress join their Republican colleagues, send a message to the world that we're all Americans before we're anything else, and when our country is threatened, we stand shoulder to shoulder in support of our men and women in the Armed Forces."

President Bill (not Hillary) Clinton said this in response to the Oklahoma City bombing, "To all my fellow Americans beyond this hall, I say, one thing we owe those who have sacrificed is the duty to purge ourselves of the dark forces which gave rise to this evil. They are forces that threaten our common peace, our freedom, our way of life."
You see, even if we disagree on principals, core values or political affiliation, we, Americans, have always come together to love, nurture and protect one another and the innocent from evil. I can't fathom the rationale in our elected officials not leading our great Nation to swift and decisive action against the people who have sworn to give their lives to see us destroyed; and for our leaders to help us grieve and mourn, and most importantly help the families and loved ones of those who perished.
Instead of our elected officials leading us to victory, we are again being treated like a bean in a shell game, where we are being swindled of our freedoms. Our eye should be on the real problems of the day, and not deflected to conversations about restricting people's 2nd Amendment Rights, please don't be fooled. The recent attacks against Americans actually demand that we be able to defend ourselves against those who try to kill us, our families and our fellow Americans. I quite frankly don't want to live in a country where the best defense we have would be to throw rocks.
I know the 2nd Amendment is a passionate issue on both sides, and my sympathy goes out to those who have lost friends and loved ones to evil through terrorism and crimes. I'm certain we want the same thing – justice and solutions, and to live peacefully in our own pursuits of happiness. Our United States has a serious problem, and it is with terrorists and criminals. We must demand that our leaders apply real resources to cripple terrorist states and prosecute and punish criminals. I think I represent many Americans who are fed up with the political minutia that prevents our Nation's problems from even being addressed, let alone being solved. This opinion isn't meant to lecture or self-pontificate, it is meant as a call to action – we must vote in this election and we must bring America together.
May God bless our Country; the men and women who serve and/or have served in our military and their families, who gifted us these freedoms; and the first responders who protect and serve.
About Shoot Like A Girl:
Shoot Like A Girl (SLG2, Inc.) is a company dedicated to growing the number of women in shooting sports by empowering them to participate with confidence. Instructors introduce women to multi-disciplined shooting experiences in their revolutionary 52' mobile trailer range, where women participate in a program called Test Shots and Test Flights. Ladies shoot a 9mm pistol, .223 rifle and/or compound bows in a safe, controlled environment in a short amount of time with qualified women instructors. Shoot Like A Girl's Corporate Partners are: Rocky Mountain Elk Foundation, 3M Peltor, Hunter Safety System, Bear Archery, Beretta, BowTech, Cabela's, Charter Arms, Colt, Danner, Federal Premium Ammunition, Game Plan Gear, GLOCK, Inc, Hogue, Hoyt, Leupold, Neet Archery Products, Mathews Inc, Mossy Oak, Nikon, Rock River Arms, Ruger, ScentBlocker, Smith and Wesson, S & S Outdoors, Taurus, ThermaCell, Trijicon, TRUGLO, PSE, Women's Outdoor News, Upper Canyon Outfitters, and ASA.
To learn more about SLG2, visit Shoot Like A Girl online, or visit at Facebook and Twitter.