Lipsey's Exclusive Ruger No. 1 Partnership Yields Six New Rifle Configurations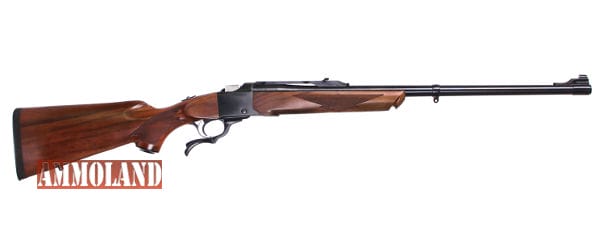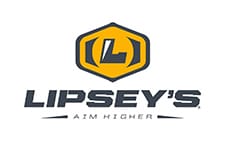 Baton Rouge, LA -(AmmoLand.com)- Lipsey's, a nationally renowned firearms distributor, has been working behind the scenes with Ruger to deliver six new variations of the classic No. 1 rifle.
Beginning in 2015, Lipsey's became the exclusive distributor of the Ruger No. 1 rifle series. Picking up the line was an easy choice given the loyal fan base and consistent selling cycle. The new No. 1 models offer the familiarity that sets the single shot apart, but also adds new variations and calibers that core rifle enthusiasts have been clamoring for.
The six new Ruger No. 1 model configurations are as follows:
1B Sporter chambered in 6.5 Creedmoor with 28" barrel, blued with walnut furniture.
1S Sporter chambered in 35 Whelen with 24" barrel, blued with walnut furniture.
1S Sporter chambered in 44 Magnum with 20" barrel, blued with walnut furniture.
1V Varmint chambered in .243 Win with 26" barrel, blued with walnut furniture and 1-in-7.7" twist.
K1RSI International chambered in .308 Win 20" barrel, stainless with walnut furniture.
1A Light Sporter chambered in .275 Rigby with 24" barrel, blued with walnut furniture and express sights.
Jason Cloessner, Lipsey's Product Development Manager, had some tough choices to make but couldn't wait to take these rifles public.
"The Ruger No. 1 is the ultimate 'classic' rifle. The hardest part is deciding which configurations and calibers to go with. This year we will have several variations that have never been done before in order to give the No. 1 aficionado something new. Lipsey's is proud to keep the tradition of the Ruger No. 1 going."
The new Ruger No. 1's are currently arriving at Lipsey's and will be made available immediately.
About Lipsey's:
Located in Baton Rouge, Lipsey's was originally formed as a wholesale hunting and fishing distributor in 1953. Today, the company leads the firearms industry in the collaboration and distribution of exclusive firearms. An authority in NFA regulations, Lipsey's also offers a robust line of silencers, short barrel rifles and accessories. With a committed focus on relationships, Lipsey's provides value and innovation to federally licensed dealers and the industry's top manufacturers.
Please visit www.lipseys.com and find us at facebook.com/lipseysguns, Instagram @LipseysGuns and Twitter @LipseysGuns.