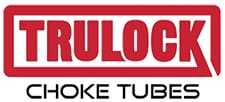 Whigham, GA -(AmmoLand.com)- For hunters, cabin fever comes in the summer. When turkey season ends, the hunting season for game animals closes down until the beginning of fall.
On the other hand, wild hogs are not considered game animals, as they are viewed as an invasive species in North America. In fact, wild hogs can be hunted throughout the entire summer on private land. There is considerable interest in hog hunting, not only among hunters, but among landowners who are growing crops. Hogs tend to find appeal in crops that they find tasty, making a devastating impact on growing crops.
Late spring and summer hog hunting can be extremely amusing, yet challenging at times. Hogs respond to heat by feeding at either end of the day or laying up in cover and wallows during the day. Their affinity for heavy cover means that the stopping power of your ammunition is absolutely critical, as long-range shooting is not necessary in many cases.
Shotguns with buckshot are and excellent choice for hunting hogs in the cover they enjoy, but the shotgun has to deliver tight loads with good downrange energy.
The folks at Trulock Choke Tubes know that no one wants to follow a wounded hog into thick brush at the end of a day as light is fading. So they used decades of design and manufacturing experience to develop a new choke tube specifically built to get maximum performance from 00 and 000 buckshot shotshells.
They call it the "Boar Blaster."
The Boar Blaster is a 4-inch knurled choke with a new 5-step internal forcing cone that constricts the diameter of the tube before the shot enters the parallel section of the tube. The result is a tighter pattern than typical conical parallel interior chokes.
After extensive testing, the results of the new Boar Blaster Choke showed tighter patterns at 40 yards with every brand of 00/000 buckshot Trulock tested – 25 percent tighter at 40 yards. The patterns are uniform, and the downrange energy retained by each pellet is impressively higher. More pellets hit the pig, and they hit with devastating power.
Meticulous design at Trulock is matched by attention to quality components. The Trulock family designed and assembles the Boar Blaster Choke Tube in Georgia, using American-manufactured steel. The overall result is clear; Trulock's Boar Blasters provide the best shooting performance in buckshot loads on the market today.
In light of wanting to make the best product possible, Trulock concentrates on product development and testing because they fully stand behind their products, with a guarantee that effectively eliminates risk for the customer.
If you buy a choke from them and aren't completely satisfied with your purchase you can return it for an exchange or refund within 60 days from the date of purchase. Trulock's also has a lifetime warranty on all choke tubes. If your tube fails for any reason you can return it and the choke will be replaced at no charge.
The Trulock family wants you to get the right choke for your needs, and has the customer service to back it up. If you're planning on a hog hunt or a deer hunt with 00 or 000 buckshot this year, you owe it to yourself to check out the Boar Blaster Choke Tube on the Trulock Choke Tubes website at www.trulockchokes.com. Be sure to watch the video of Scott Trulock patterning the Boar Blaster choke – it gives you a good idea of what the choke is like and the patterns it produces.
For more information and to order online, visit www.trulockchokes.com, or please call Trulock Chokes at (800) 293-9402.
About Trulock Chokes:
The staff at Trulock Chokes prides itself on providing excellent service and an excellent line of products. In the event you are not completely satisfied with your purchase you can return it for a refund or exchange within 60 days from the date of purchase – with other firms, the moment you open it, you own it.
For more information, please visit www.TrulockChokes.com.