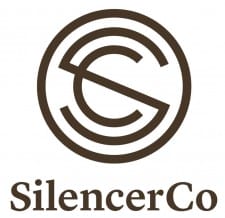 West Valley City, UT -(AmmoLand.com)- During World War II, American soldiers stationed off the Barbary Coast of Northern Africa discovered a native sheep species, known as the aoudad.
Recognizing their potential as a game animal, they shipped them to Texas; aoudads quickly proved to be an extremely challenging hunt for multiple reasons. Their keen sense of smell, hearing, and alertness to danger, combined with their capability to retain water from sparse vegetation and survive long periods of time without it, gives them the ability to live in rugged, dry habitats that are often too harsh for other animals.
We had the rare opportunity to scout the high desert terrain with UFC Featherweight Fighter Chad Mendes in search of this elusive creature. Equipped with suppressed rifles and accompanied by expert guides, we set off to reconnect with the wilderness and harvest some challenging game.
About SWR:
Located in Austin, TX, SilencerCo Weapons Research (SWR), was founded with the intent of making hunting and shooting technologies accessible to everyone. Certain technologies have been unnecessarily prohibited from commercial sale or priced out of the attainable range of most civilians, and SWR changes that. We design affordable and capable human augmentation devices to enhance shooters' abilities to engage targets, positively identify prey in multiple spectrums, and reduce shooter signature.
About SilencerCo:
Born and bred in the land of the free, SilencerCo started life when two men in a garage machined, welded, and shaped their dreams into reality. They had one core belief: Guns don't have to be loud. Now in our eighth year of existence, SilencerCo makes more silencers than anyone else in the market. We set the bar high for quality and innovation because in the end, that's all that matters.
For more information, please visit www.SilencerCo.com.