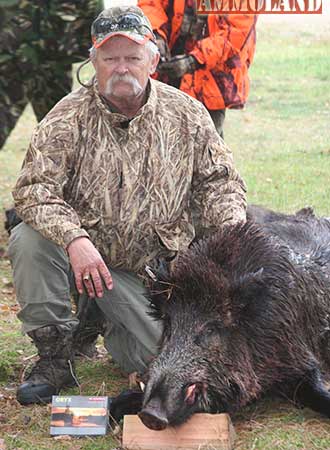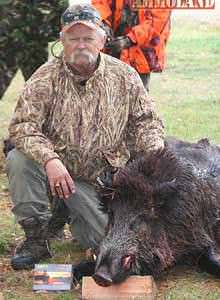 United States -(AmmoLand.com)- I don't know if it has happened to you But, I can say for a fact that there is nothing worse than relying on a spotting scope when confirming target performance downrange, or even the location of a trophy mule deer across one mountain valley to another, only to find out that the optics as applied to that system have failed to produce a clear image. In almost every case in terms of a spotting scopes' performance and quality you are going to get exactly what your willing to pay for.
In selecting the top of the line in spotting scopes, one thing that I generally do during a review is cut the buyer some slack by giving them some varied pricing options. Well friends, in this case, that just ain't going to happen. Spotting scopes are in a unique class of optics in that the more distance required of the scope the further the price jumps off the charts much past 300 to 400 yards.
To my way of thinking there is no first place among the top three or four spotting scopes built for both military, target shooters, and hunters today. Therefore please don't assume because I discuss brand X first, that it is the best of the lot, because the best of the best are just that much alike in terms of quality, and far too close to call.
Keeping reading below for my full report but my list of top five brands of spotting scopes for hunting & shooting looks like this:
Swarovski Optik
Zeiss Spotting Scopes
Leica Optics Spotting Scopes
Meopta Sport Optics
Leupold Spotting Scopes
Swarovski Spotting Scopes
Swarovski spotting scopes and I go back a few years down the pike. Even as recently as this past year while evaluating the new cold tip ELD-X bullets by Hornady, the Swarovski spotting scopes were front and center as we worked with the military style spotter / shooter system out to 1000 yards. Using the new Swarovski STR-80 Spotting Scopes MRAD etched spotting scope eye piece optic against MRAD scope reticle optics applied by the rifleman, the spotter, who is always key to accurate bullet placement at long range was able to stay in perfect unison with the shooter as a team. This reticle can be activated or deactivated at will. Don't want it, don't use it.
Swarovski optical clarity is nothing less then perfection. I ran an example of their older optical systems being about $2000.00 a unit for about three years as applied to a very long haul field test, and in the end could never find any fault what so ever with the system. Shooting a Best of the West style mountain long range event with Smith & Wesson / Hornady this past year by way of again the STR-80 optics made the whole shoot a walk in the park when my spotter was on, and I followed his directions to the letter. The complete STR-80 system will set the shooter back a cool $4,375.00, but it is the best of the best. ( [email protected])
Zeiss Spotting Scopes
Zeiss is a class act all the way and it is very difficult to separate this optical system from other top grade outfits. In the best spotting scope department the Zeiss Diascope 85 FL Spotting Scopes at $2,599.99 retail, and the paired eyepiece coming in at $800.00, make for an upper level one miles spotting system that won't take a back seat to anyone in the industry.
This system is for the professional hunter or long range shooter as it can observe a bullet splash impact at 1500 yards as if it were dropping in at 300 yards down range. The key here is optical lens grinding, and the Germans have a corner on that market to be sure. While I will not cover details regarding the inner works and component data of the Zeiss product, being I would not feel qualified to deal in that area of a review, I can say trust me my fellow shooters.
This ain't no junk yard special spotting scope we are talking about here.
Leica Spotting Scopes
Being that I have been invited to several Nosler long range prairie dog shooting camps that have used Leica spotting scopes I feel qualified to shed some light on the obvious fact that a Leica product is again a class act right down to the lens caps. My choice here is the Leica APO 82 " Straight" body # 40119 that comes in at $ 2,699.00 , eyepiece extra. Scopes as in the Leica brand are so good that of late some brand names have walked away from producing new models of spotting scopes. You just can't beat the best of the best in this case. Long Range shooting has taken over by leaps and bounds. As such better grade spotting optics have moved further up the ladder in terms of sales.
A close friend just spent over $600.00 and change on a new spotting scope that can't pickup bullet holes in a ShootN-C Target at 400 yards. In this case he got what he paid for, but even so it was very disappointing to say the least. What quality optics as in the Leica system come down to is at least $125.00 invested in top quality glass per every one hundred yards down range beyond a basic zero range.
While not perfect , it is a workable general rule here. In the case of my shooting partner that "bargain" scope should have worked out given the price, therefore buyer beware.
Meopta Spotting Scopes
Meopta spotting scopes are very well known to me as I used their Meopta Meostar S2 Angled Spotting Scope systems during the development and writing of two of my three long range shooting books over the past several years. This is outstanding glass and will stand right along side the other top dogs in the long distance spotting business.
Currently I have been using a new Meopta spotting scope with a factory installed Rapid Z ranging and drop compensating reticle. This test optic is being applied to shaking out the new Hornady 6.5 Creedmoor ammunition for several publications. Also locking the big glass tube down for long range spotting from ride to ridge along the South Dakota Bad Lands.
I hunt badger, grass rats, and coyotes in these wide open areas much of the time. When you can note the difference between a gray rock and a stretch out sunning badger at 1300 yards, you have a system that can make the grade being varmints, big game, or long range steel target shooting applications.
Leupold Spotting Scopes
American Sniper, Lone Survivor, Hyena Road. These are examples of sniper films that if your paying attention make use of the Leupold Mark 4 Spotting Scope 20-60x80mm paired with an m.o.a. system on the shooters rifle, in this case the Leupold M-4 rifle scope , or an advanced variant of the same. Leupold has offered the 20X60X80mm M-4 over a long period of time.
With the milot transfer from spotter to shooter, or the Leupold tactical Milling TMR system, what the spotter calls out to the shooters is exactly the same from rifle scope to spotting scope every time. Designed with a straight tube viewing system the M-4 is fast to train on a target area. It's also easy to focus with its quality optics that keeps mirage crisp for wind correction. This allows the big game hunter the ability to pull animal images out from under overhanging and shaded pine trees in otherwise wide open steep ridge country. Workable for a load vest or back pack, the M-4 is transportable in the field, and setup is very fast.
There you have my top five glass spotting systems.
WARNING BIG DOGS: be advised, outfits like Vortex by example are moving up fast into the better grade spotting scope systems. I have been testing their products for the past year and I believe Vortex optics are close to moving into this exclusive family of better grade best of the best spotting scopes.
About the Author L.P. Brezny:
With more than 50 years experience in the field and the testing lab, author L.P. Brezny is one of today's most recognized shotgun experts and authors. He is a contributor to dozens of firearms publications, such as Wildfowl, Shotgun Sports, and Varmint Hunters, and he is a regular columnist in the Gun Digest annual. Be sure and check out his newest book: Long Range Shooting, Second Edition
---
AmmoLand Editor Comments:  This article was updated to reflect changes in product improvements / availability on 10/13/2017.