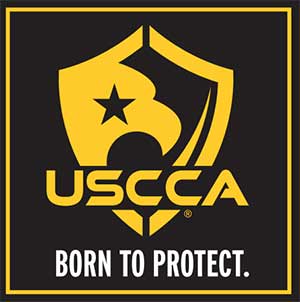 United States -(AmmoLand.com)- The USCCA is proud to announce the upcoming inclusion of a brand-new quarterly women's section in Concealed Carry Magazine, set to launch in the January 2017 issue.
This unique addition will feature 27 pages of columns, articles, authors and contributors, with the overriding goals of presenting relevant and relatable information to the fastest growing demographic in the firearms industry, providing an informative and welcoming place to build a stronger voice within the USCCA community, and empowering women to take control of their own safety and that of their families.
Some of the new content in this women-centric section will include expert training tips, industry trends, practical and tactical information for all experience levels, and a department dedicated entirely to girl gear. Recurring columns will offer fun statistics and details related to the world of firearms along with powerful, real-life experiences and inspirational stories.
USCCA's Senior Staff Writer Beth Alcazar will serve as the Managing Editor for the women's division of the magazine, offering a unique perspective as a writer, firearms instructor and mom.
"Having been a contributor to Concealed Carry Magazine for the last three years, I am thrilled to be taking on this new role," Alcazar said. "This new section is a long time coming. And the entire team is very excited to offer some fresh, new looks along with our women-focused content."

"I believe all of our readers will enjoy the additional pages," Alcazar said, "but I also believe this is a perfect way to connect with those who might not have picked up a copy of this award-winning magazine."
In addition, the new section presents a unique opportunity for industry partners and advertisers to offer up specific product and service recommendations to the growing community of woman firearms owners, shooters and instructors.
About the USCCA:
The U.S. Concealed Carry Association (USCCA) is the first and largest, member-owned association designed to educate, train and insure responsibly armed Americans. USCCA members receive access to a wealth of industry information and insurance protection through its SelfDefense SHIELD program. The USCCA also provides expert advice, product information and the latest news centered around the concealed carry lifestyle via email, social media, Concealed Carry Magazine and their nationally syndicated radio program, Armed American Radio.
For more information, visit: www.USConcealedCarry.com.