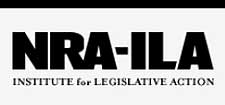 Washington, DC – -(Ammoland.com)- On Monday, September 12 2016, the New Jersey Senate Law and Public Safety Committee is scheduled to consider S.152.
Sponsored by state Senator Fred H. Madden Jr., S.152 would criminalize the possession of the SS190AP (armor piercing) cartridge for the FN Five-Seven handgun. This ammunition is already banned under existing law.
S.152 makes a point to demonize the SS190AP but makes no mention that it is already against federal law to manufacture armor-piercing ammunition or import it for sale to the public.
The legislation also neglects to mention that armor-piercing ammunition is already banned under state law, and that the cartridge is not available to civilians.
Criminals do not abide by existing, new, or redundant gun laws [no matter how much we double down on the same laws]. Criminals will continue to break the law using whatever tool they wish to commit their crimes.
Instead of spending time on unnecessary and redundant legislation like S.152, anti-gun lawmakers should focus their efforts on stopping criminals from committing crimes.
About:
Established in 1975, the Institute for Legislative Action (ILA) is the "lobbying" arm of the National Rifle Association of America. ILA is responsible for preserving the right of all law-abiding individuals in the legislative, political, and legal arenas, to purchase, possess and use firearms for legitimate purposes as guaranteed by the Second Amendment to the U.S. Constitution. Visit: www.nra.org