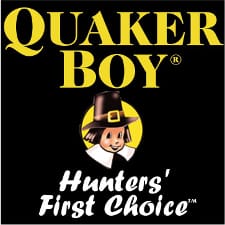 Orchard Park, NY -(AmmoLand.com)- The patented SealRite cushioned frame technology conforms to virtually every palate size and shape.
SealRite increases the call vibration zone between your tongue and palate, bringing the reeds closer to your tongue for ease of use.
The SR-Double is meticulously crafted of two .004 latex reeds. The easiest call to operate, the SR-Double is capable of performing the clean clear vocalizations of the wild turkey.
Cushion Frame Technology
Increased call Vibration Zone
Clear Tone
Item # 11131
MSRP – $14.99
About Quaker Boy, Inc.:
Quaker Boy Inc. is a manufacturer of wild game calls. Founded in 1976 in Orchard Park, New York.We pride ourselves on producing the highest quality and most innovative game calls in the industry.
For more information, visit: www.quakerboy.com.