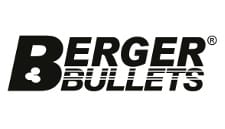 Fullerton, CA -(AmmoLand.com)- Berger Bullets is excited to announce the release of their new .30 caliber 200.20X Hybrid Target Bullet.
The 200.20X bullet is the result of extensive research and development in partnership with the U.S. Rifle Team (F-TR), world champion shooters, and accuracy enthusiasts within the long range shooting community.
Berger Chief Ballistician and U.S. Rifle Team (F-TR) member Bryan Litz said, "This is the ideal bullet for F-TR and similar long-range disciplines. The 200.20X has a longer boat tail and nose, with shorter bearing surface which equates to less drag, a higher ballistic coefficient and fewer points lost to the wind. The shorter bearing surface also makes the 200.20X easy to load and shoot in standard chambers. New shooters won't need special reamers or costly gunsmithing to make this bullet perform."

Eric Stecker, President of Berger Bullets said, "We are proud to be the Official Bullet of the U.S. Rifle Team (F-TR). To support our team, Berger Bullets will donate $1.00 for every box of 200.20X bullets sold towards U.S. Team expenses for the upcoming 2017 F-TR World Championships, which will be held at the Connaught Ranges in Ottawa, Canada."
To learn more about the new .30 caliber 200.20X Hybrid Target Bullet and its development, visit http://www.bergerbullets.com/200-20x-perfect-bullet-f-tr/ for details.
About U.S. Rifle Team (F-TR):
The two- time World Champion, U.S. Rifle Team (F-TR) is comprised of 30 shooters and coaches who have dedicated themselves to four years of training and preparation to represent the United States at the 2017 World Championships to be held in Canada. They compete all over the world at various ranges out to 1,000 yards.
About Berger Bullets:
Founded in 1955 by Bench Rest Hall of Fame member Walt Berger, Berger originally specialized in bullets for many competitive target shooting disciplines. Berger has since broadened its offerings to match grade rifle bullets for Varmint, Target, Hunting and Tactical applications.
To find out more about Berger Bullets, visit www.bergerbullets.com.