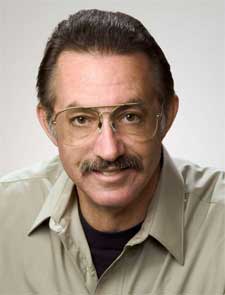 Montana – -(Ammoland.com)- People have been calling me to inquire about various races on the Montana ballot.
Well, here's my opinion, personally, about various races, including several in which Montana Shooting Sports Association (MSSA) has not taken a position.
As an intro, most of you know that I don't have any particular party loyalty, although I have read the various party platforms. Last time I ran for office, I ran as an Independent.
Having declared that, here are my choices:
President. Donald Trump gets my vote, albeit with some trepidation. His two big plusses are really positive negatives – he's not Hillary and he's not a career politician.
I know, the media has tried hard to portray him as a bumbling, blundering, sexist, racist dunce. Right, who believes the obviously biased mainstream media anymore? Hillary would be a disaster for gun owners and for America, just more of elite insiders running everything and getting away with lots of sleazy backroom deals stuff they shouldn't.

Gary Johnson, unfortunately, is not as libertarian as the Libertarians pretend. Plus, Johnson is not going to get elected (I know it's circular logic).
A vote for anyone besides Trump, or not voting, is mathematically and effectively the same as a vote for Hillary. So, I'll vote for Trump, even given whatever his shortcomings, as the best chance to deny Horrible Hillary the Oval Office.
Congress. Ryan Zinke doesn't come across as the Paladin of the RKBA that some of us would like, but he is basically pro-gun and pro-RKBA (Right to Keep and Bear Arms), as opposed to Juneau, who is a typical Democrat on the RKBA.
The Democrat platform has no plank supporting the RKBA. Neither does Juneau, who would almost certainly stampede along with other Ds in Congress to emasculate this important right that the people have reserved to themselves from government interference in the Constitution. Libertarian Rick Breckenridge is an excellent guy, but there is zero chance that he'll get elected. I'm with Zinke.
Governor of Montana. That's easy. MSSA has endorsed Greg Gianforte because he's honestly and strongly pro-gun and pro-RKBA (besides being a smart, honest and capable guy), whereas incumbent Bullock has vetoed several pro-gun bills that MSSA has worked hard to get through the Legislature.
Read what former NRA President David Keene writes about the race for Governor.
This is predicted to be a close race, so be sure to tell your friends, ALL of your friends, to support and vote for Gianforte. We need him!
Attorney General. Tim Fox has long been friendly to the RKBA, even if sometimes less ardently so than we'd like, while challenger Larry Jent was actively anti-gun while in the Legislature. Fox gets my vote.
Secretary of State. This is another race with a fine Libertarian, Roger Roots, who has zero chance of being elected, and who will only bleed off votes to make election more possible for the liberal. Republican candidate Corey Stapleton was always pro-gun and pro-individual rights when he was in the Legislature. I know him to be an honorable guy.
Monica Lindeen doesn't have the serious black marks on her political record that some other Ds do, but she would be a D in an office that the Ds have used inappropriately to put a heavy thumb on the political scales in Montana. There are enough questions about election integrity in Montana that it's important to have someone in this election oversight office of a known good character. I'll vote for Stapleton.
State Auditor. This office doesn't have much to do with the RKBA, but I know Matt Rosendale well. I trust him to actually have the best interests of the people firmly in mind, and he did carry an important pro-gun bill successfully for MSSA in the Legislature.
Contender Jesse Laslovich is the guy who, when he was living in Helena and in the Legislature, pulled the sleazy lawyer's trick of claiming residence in his parent's ramshackle, unplumbed, unheated garage in Anaconda to qualify him to occupy the Senate seat from Anaconda. Matt Rosendale is a fine choice for State Auditor.
Superintendent of Public Instruction. This office does have an influence on the RKBA and how our children and grandchildren may be taught about the RKBA. That includes support for MSSA's Be Safe, gun safety program for kids. Elsie Arntzen has long been a solid supporter of the RKBA in the Legislature – ALWAYS. She has carried bills for MSSA.
Her opponent is unknown, and handicapped with the Democrat political platform that, by its notable silence, is hostile to the RKBA. Elsie, a lifetime schoolteacher, is a great choice for SPI.
Public Service Commission seat # 3. Roger Koopman is a longtime personal friend of mine, a serious, smart, and lifetime conservative, former Vice President of MSSA, former staffer for Congressman Ron Paul, and a great public servant for the people of Montana. We're lucky to have him on the PSC. Send him back!
Supreme Court Chief Justice. NONE  Mike McGrath came to this office by way of having been the Democrat County Attorney for Lewis and Clark County, and Democrat Montana Attorney General. Although this office is technically non-partisan, Montana Democrats have strongly supported McGrath because they know he's one of them. In a controversial decision, he instructed Montana to ignore an MSSA law passed by the Legislature and signed by the Governor, not because it conflicted with superior law, but because McGrath knows best and has the power to do that. Unfortunately, he has no challenger.
Supreme Court Justice # 3. I'll vote for Kristen Juras. I don't know much about her opponent, except that he is being supported by most name Democrats and by the Montana Trial Lawyers (who know he will be their friend on the Court). I know Juras and have spoken with her about the RKBA. While judicial candidates must be careful what they say about legal issues that might come before them on the Court, I have great confidence in Juras. I will vote for Juras with no reservation.
For races for the Montana Senate and the Montana House of Representatives, see MSSA's grades and endorsements at:
http://progunleaders.org/MSSA2016Grades/
That's all.
Best wishes,
Gary Marbut, President
Montana Shooting Sports Association
http://www.mtssa.org
Author, Gun Laws of Montana
http://www.MTPublish.com