By Mark Walters
Editors Note: AmmoLand News welcomes Mark Walters to our growing list of the best and brightest gun rights commentators, who are watching out for your RKBA.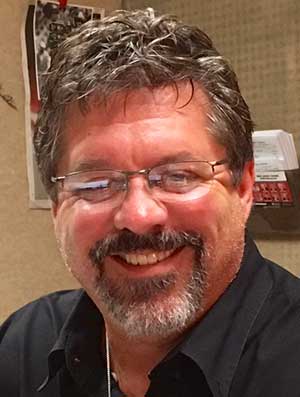 USA – -(Ammoland.com)- From time to time we are unintentionally offered a look inside the minds of the un-American gun-grabber. Sometimes they slip up and when they do we get a peek into their thought process that seeks to infringe on the rights of all American citizens.
Over the past few days, they have handed us a trifecta, a perfect storm.
Last week I analyzed the words Hillary Clinton used during the first presidential debate when she mentioned keeping firearms out of the hands of "those who will do harm" as if she has a crystal ball and can predict another person's future behavior.
Following that, Oregon Judge Kenneth Walker, while sentencing a "drive by" shooter to a lengthy 17.5-year stint in the slammer, made the following statements during that sentencing hearing:
"If I could I would take all the guns in America, put them on big barges and go dump them in the ocean," the judge told the defendant. "Nobody would have a gun. Not police, not security, not anybody. We should eliminate all of them. We could save 33,000 people a year if we didn't have guns in this country."

He continued, "They are a scourge of this country and no one should have one as far as I'm concerned. There's no defense to guns. There's just absolutely no reason to have them. But it is a right of people in this country to own and possess them, and I will not say anything to affect that right."
He also gave us this gem, "Australia after a major shooting, rounded up all the guns, and they haven't had near the death that we do here in this country."
Astonishing really, that a sitting judge would make such statements but we're glad he did. He gave us the second piece of the puzzle if you will. Interestingly, it would be sitting Supreme Court Justice Elena Kagan who would complete the trifecta for us.
In this case, Justice Kagan reminded America of the politicization of the current Supreme Court when she said this during a discussion at Harvard Law School;
"A tie does nobody any good. Presumably, we're there for a reason. We're there to resolve cases that need deciding, answer hotly contested issues that need resolving, and you can't do that with a tie vote."
What Ms. Kagan did was necessarily admit that the current makeup of the SCOTUS is "tied" along ideological lines, four conservative, and four liberals. Nothing earth-shattering there but to hear a sitting justice say it when in fact there should be no particular ideology when deciding cases based on constitutional law tells us everything we need to know about our future gun rights if Hillary Clinton wins in November.
Using Ms. Kagan's statement, it doesn't take a genius to figure out that the next justice, if nominated by Clinton will tip the court liberal. The fix is in, and Justice Kagan made sure we were aware.
I've been talking about and analyzing this "trifecta" all week on my daily syndicated radio program and here's why. If we're paying attention, this rare glimpse into the mindset of the powerful elitists who seek to destroy our right to bear arms tells us the true end game of the gun control crowd, which of course is eventual confiscation of private arms in America.
Let's put the puzzle together now that we have all of the pieces, shall we?
Ms. Clinton essentially told us that all gun owners are eventual criminals and who could argue with keeping guns out of the hands of criminals, right? I mean, isn't that something we can all agree on at least?
If we ever had any misconceptions that there are judges out there who would confiscate our lawfully owned property, Judge Walker fixed that, didn't he? If given the opportunity to take our legally owned arms, he made it pretty clear that he would certainly oblige.
Since Ms. Kagan already knows that SCOTUS is "tied," it is certainly safe for me to assert that a liberal judge added to the court would be the predisposed vote the court would need to destroy the hard fought Heller and McDonald decisions.
The writing is all over the wall; spray painted in huge letters for the world to see. A Hillary Clinton victory in November will spell disaster for our right to bear arms, an unimaginable catastrophe of epic proportions resulting in a very dangerous constitutional crisis.
Don't take my word for it, read theirs.
About Mark Walters
Mark Walters is the host of two nationally syndicated radio broadcasts, Armed American Radio and Armed American Radio's Daily Defense with Mark Walters. He is the Second Amendment Foundations 2015 Gun Rights Defender of the Year award recipient and co-author of two books, Lessons from Armed America with Kathy Jackson (Whitefeather Press) and Lessons from UnArmed America with Rob Pincus (Whitefeather Press)