Welcome back to The Legal Brief, the show where we CRUSH the various legal myths surrounding areas of the gun world & today we're talking about traveling with Traveling With NFA Firearms.
USA – -(Ammoland.com)- Welcome back to The Legal Brief, the show where we CRUSH the various legal myths and misinformation surrounding various areas of the gun world. I'm your host Adam Kraut and today we're talking about traveling with National Firearms Act or NFA Firearms.
A lot of you have been leaving comments asking how to travel with NFA Firearms? The answer to the question is, it kind of depends.
Let's start with taking a look at what the law says. The Gun Control Act or GCA which I already covered in a previous episode and there should be a link somewhere for that, states that;
"It shall be unlawful for any person other than a licensed importer, licensed manufacturer, licensed dealer, or licensed collector, to transport in interstate or foreign commerce any destructive device, machinegun (as defined in section 5845 of the Internal Revenue Code of 1986), short-barreled shotgun, or short-barreled rifle, except as specifically authorized by the Attorney General consistent with public safety and necessity."
So if you're licensed under the GCA you can travel with NFA firearms without obtaining prior permission.
The regulations state, among other things, that "No person shall transport any destructive device, machine gun, short-barreled shotgun, or short-barreled rifle in interstate or foreign commerce under the provisions of this section until he has received specific authorization so to do from the Director. Authorization granted under this section does not carry or import relief from any other statutory or regulatory provision relating to firearms."
So as a non licensee you need permission from ATF to transport NFA firearms over state lines. For those keeping score at home, you'll notice that silencers and any other weapons or AOWs are noticeably absent from the list. More on that later.
So how does one obtain permission from the Attorney General in order to transport NFA firearms?
You need to submit an ATF Form 5320.20 in duplicate or alternatively a letter, also in duplicate, containing all the information required on the form. So just submit the form.
Information on the form includes a lot of information that should be pulled from the Form 1 or Form 4 such as who the firearm is registered to, manufacturer, type of firearm, caliber, model, serial number, etc. It also asks the time period the firearm will be away from its original location, if we aren't talking about a permanent move. We'll talk about a permanent move in a different episode. You can submit a form for a period of up to 1 year. The form also has a spot for the reason for transportation of the firearms. All lawful purposes, training class, hunting, etc. are all suitable reasons. On my form, I listed all lawful purpose.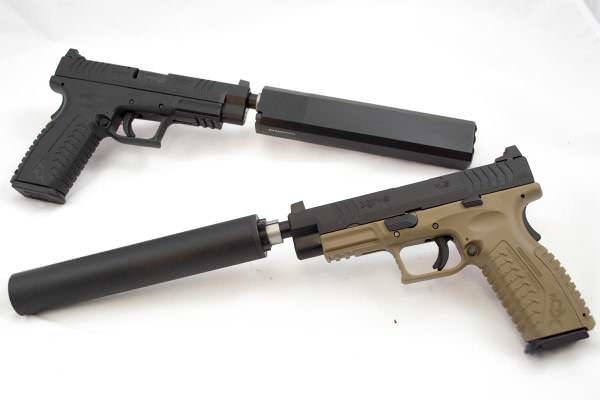 I'd recommend you send the form to ATF at least two months in advance to ensure you have it back in time for when you actually have to travel.
Now I know some of you are yelling at the screen, but Adam you told me there would be more about these silencers and AOWs later.
We can see that the law does not require that ATF be notified or approve the transportation of AOWs and/or silencers, however, I'd recommend you do. The reason for that recommendation is that it is one more piece of paper you can produce to show law enforcement if you have an interaction with them. It shows that ATF has approved you traveling with NFA firearms to a certain destination and may save you a headache.
Some things to keep in mind when traveling with NFA Firearms. The NFA firearms have to be legal in the end location!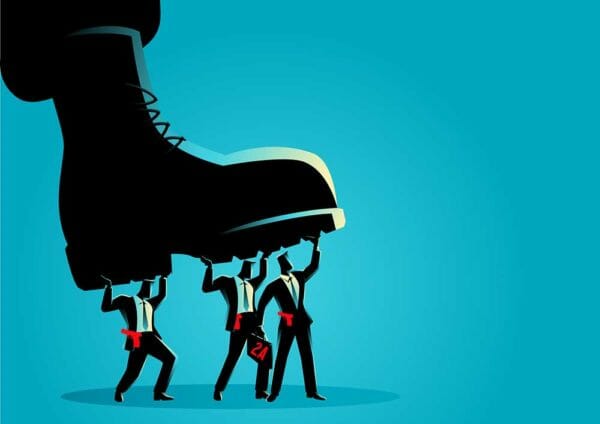 You can't take a silencer to Delaware or New Jersistan or New York or communist Illinois or wherever else they aren't legal because,, they aren't legal there. ATF's approval does not provide any relief from other firearms statutes, so you have to comply with all the applicable laws. If you are sending the firearm using a contract or common carrier, like UPS or Fed Ex, a copy of the form must be with the firearm for the duration of that time. Easiest solution? Stick a copy in the box with the gun.
So if you want to travel with NFA firearms you'll need to fill out ATF's form, submit it in duplicate and have an approved copy before you leave in order to transport anything other than AOWs or Silencers across state lines.
Hopefully that gives you an idea of what to do when traveling with NFA firearms. If you guys liked this episode, you know what to do, hit that like button and share it around with your friends. Have a question you want answered on this show, head over to The Legal Brief section on theguncollective.com. Don't forget to like The Gun Collective on Facebook, Instagram, YouTube, Full 30, Snap Chat and wherever else you can catch us on social media.
And as always thanks for watching!
Links for this episode:
18 USC 922(a)(4) – Unlawful Acts : https://www.law.cornell.edu/uscode/text/18/922
27 CFR 478.28 – Transportation of destructive devices and certain firearms : https://www.law.cornell.edu/cfr/text/27/478.28
ATF Form 5320.20 : https://www.atf.gov/resource-center/docs/atf-f-5320-20pdf-0/download
The Legal Brief – The Gun Control Act : https://www.full30.com/video/e471d029c40fb45c4c2d27916f39b33c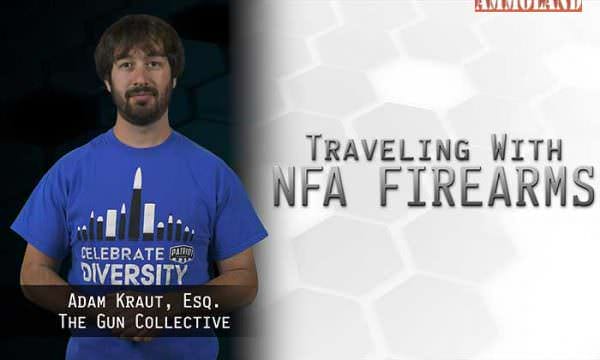 About The Gun Collective
The Gun Collective is dedicated to bringing you the highest quality, fast paced gun content possible. Started in June 2015 by Jon Patton, TGC has rapidly taken off to become a go-to source for the things you need to know without a bunch of BS. Please check out TheGunCollective.com to learn more and see what the hype is all about!