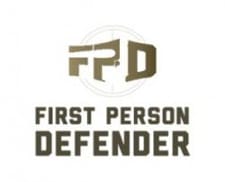 Mandeville, LA –-(Ammoland.com)- On this episode of First Person Defender, the participant heads to the woods for a quiet hunt, when he's surprised by an armed aggressor set on stealing his ATV. Caught off guard, the decisions he makes next could mean life or death. He'll work with trainer Chris Cerino on important techniques for using cover, and find out that, sometimes, it's possible to unintentionally start your own gun fight.
First Person Defender is a web television series from GunTalk Media that puts regular people with varying degrees of firearm knowledge into force-on-force self-defense scenarios using Simunition conversion kits and FX Marking Cartridges. First Person Defender gives viewers a unique first-person look at what it's like to defend your life or the lives of your loved ones.
Watch all of First Person Defender Season 3 at http://bit.ly/2dcvhLq.
The entire series of First Person Defender is available for free on Gun Talk's YouTube channel (https://www.youtube.com/guntalktv), and also on the Gun Talk Media channel on Roku (http://bit.ly/GunTalkRoku), Amazon Fire TV (http://bit.ly/GunTalkAmazon), and Apple TV (http://bit.ly/GunTalkApple).
("Gun Talk" and "First Person Defender" are registered trademarks.)