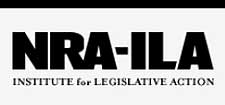 Fairfax, VA – -(Ammoland.com)- Last week, we observed how the mainstream media – which had become little more than a super PAC for Hillary Clinton – had already tried to write-off Donald Trump and his supporters.
"But the media and Clinton campaign … don't get to write the final chapter to this story," we noted. "You do."
And you did. Did you ever.  Once again, NRA's members and supporters proved to be the most potent political force in America.
In what the Washington Post described as a "cataclysmic, history making upset," Donald J. Trump shocked the political establishment and the world with a solid trouncing of his rival, Hillary Rodham Clinton, in their contest for the U.S. presidency.
The final statistics will not be known until Arizona and Michigan finish counting votes. But by 3:00 a.m. Wednesday morning, Trump had surpassed the 270 electoral votes needed to win the presidency. Clinton called Trump to congratulate him on his victory, and Trump took to the airwaves to address the nation as president-elect.
"[O]urs was not a campaign but rather an incredible and great movement," Trump stated. "It is a movement comprised of Americans from all races, religions, backgrounds, and beliefs, who want and expect our government to serve the people — and serve the people it will."
The Post's writer called Trump's victory "the single most stunning political development I have ever witnessed." Political scientists will likely be studying the 2016 campaign for decades to come.
But many ordinary Americans could see that a movement was afoot and that real change was in the air. Trump signs proliferated, even in normally Democratic strongholds. The crowds at Trump's rallies dwarfed those of his rival. And repeated media predictions of Trump's certain political demise unfailingly proved wrong.
Your NRA proved to be one of Trump's earliest, staunchest, and most faithful friends throughout his historic campaign.
That's because in this campaign, the issue of gun control was front and center in way rarely seen in modern politics. Hillary Clinton made sweeping restrictions on firearms a centerpiece of her campaign. Trump, meanwhile, was just as vocal about his support for the Second Amendment.
NRA endorsed Trump in May, at its annual meeting in Louisville, KY. After a contentious and crowded Republican primary season, the NRA help unite and focus supporters of the various candidates around the shared commitment to the Second Amendment and our firearms freedom.
NRA went on to release a series of hard-hitting political ads in key battleground states. The ads warned of Clinton's dishonesty, hypocrisy, antigun policies, and the crucial issue of securing the Supreme Court's pro-Second Amendment majority.
And as always, NRA brought a get-out-the-vote ground game that remains one of the best in the business: 38,000,000 election mailings were sent; 1.35 million live phone calls were made; and 170,000 doors were knocked, all in a targeted effort to ensure the highest impact voters showed up at the polls.
Together, these efforts materially contributed to Trump's victory. NRA's efforts were so effective, in fact, that they were highlighted by the mainstream media and even by Michael Bloomberg's own antigun propaganda machine.
But none of it would have mattered, had you – NRA members, supporters, and volunteers – not done your part. Your activism, quiet determination, and votes are what ultimately overcame the Clinton Machine, perhaps the most sophisticated, well-funded, and media-embraced political campaign in American history. As a result, the White House will now be back to representing the interests of everyday Americans.
But it wasn't just the presidential race where pro-gun forces scored important victories.
Critically, American voters maintained pro-gun majorities in the U.S. House and Senate. NRA made 249 endorsements in House races, with 233 of those candidates winning (with results from one race still outstanding). And 21 of NRA's 25 endorsed Senate candidates prevailed.
Protecting our allies in the U.S. Senate and returning a pro-gun majority to that chamber will prove critical in the nomination and approval process to replace Antonin Scalia on the Supreme Court.
A sizeable majority of governorships also remain in pro-gun hands throughout the states and we were able to defeat Michael Bloomberg's gun control ballot initiative in Maine despite being massively outspent.
Simply put, gun control was on the ballot this election season, and it suffered a resounding loss. A strong Second Amendment firewall remains intact throughout the country.
As ever, NRA's members and supporters will be the difference between winning and losing as gun issues move through the Congress.  So stayed tuned as we head into a future that's looking increasingly bright for the right to keep and bear arms.
About:
Established in 1975, the Institute for Legislative Action (ILA) is the "lobbying" arm of the National Rifle Association of America. ILA is responsible for preserving the right of all law-abiding individuals in the legislative, political, and legal arenas, to purchase, possess and use firearms for legitimate purposes as guaranteed by the Second Amendment to the U.S. Constitution. Visit: www.nra.org