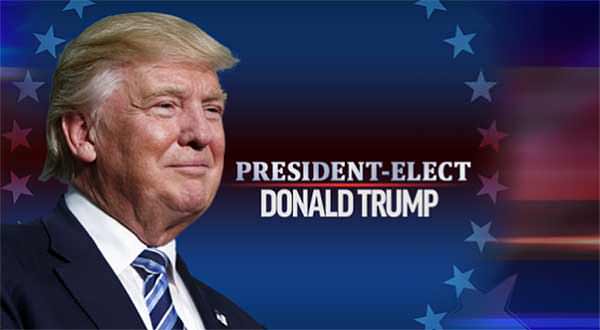 EXECUTIVE DIRECTOR'S MESSAGE
USA -(Ammoland.com)- Today is the 241st anniversary of the founding of the United States Marine Corps.  Happy Birthday Marines.  Enjoy your cake!
Tomorrow is Veteran's Day.  Thanks to all who are serving, and have served our great Country. You are the greatest!
As deplorable gun owners, we all woke on Wednesday morning and breathed a sigh of relief.  I watched as astonished election night news anchors saw Florida, North Carolina, Michigan, Ohio, Pennsylvania and many other states slip into the Trump column.  And what did all these states have in common?
Millions of gun owners who were committed to saving the Second Amendment.  Gun owners who love the Second Amendment don't think of themselves as white, black, Latinos, Samoan, Japanese, women, men, or like me, a Viking gun owner.
They are American gun owners, it's as simple as that.  They don't pay any attention to labels the left-wing Liberals and the media try to stick on us to keep us separated.  Well done American gun owners, wherever you are!
Of course, my imagination was running wild.
I kept thinking of things like the future First Lady measuring the White House for new drapes, while Hillary Clinton is getting measured for a new orange jumpsuit.
It also occurred to me that Stephen Spielberg could make a Star Wars parody called "The Return of the Deplorables".
I'm sure you may have had such thoughts also.  I soon came back to reality.
As gun owners, we need to remember the election of Donald Trump is no guarantee of anything.  Gun owners must stay organized and not take anything for granted.
George Soros, Michael Bloomberg, CNN, NBC, MSNBC, The New York Times, The Washington Post and the rest of the left-wing media have the same imperious attitude as Hillary Clinton and they are not going away.
Hillary Clinton may not be a big player, but what about her thousands of anti-gun staff?
They will slink back into the shadows and take cover in radical left-wing organizations, waiting to strike us again at the first opportunity.
On a more positive note, we can look forward to government bureaucracies getting their fangs pulled and not used as weapons against law abiding, conservative organizations.
The IRS comes to mind, but they are not the only ones; The Bureau of Land Management (BLM), Environmental Protection Agency (EPA), Office of Safety and Health Administration (OSHA), to name a few.
Who knows, the most unregulated government organization, the Bureau of Alcohol, Taxes, Firearms and Explosives (BATFE), may get Congressional oversight.
Hopefully, we will replace the bureaucrats that pander to the United Nations and we can cut off the UN funding.
We need to be very aware of the new Supreme Court nominees.  It all looks good, but we must be vigilant.
President-elect Donald J. Trump just released his official policy position regarding his stance on gun rights and the Second Amendment, on his campaign website: https://www.donaldjtrump.com/policies/constitution-and-second-amendment/
The ISRA office has been having problems, in some areas, with the delivery of ISRA mail.  We often have to mail items with no return address.
We have had members complain to their local Post Office and were treated with a "this is no big deal" attitude.
 If members are experiencing problems, please contact the ISRA office for direction.
Thanks for being a member.
Upcoming events at the ISRA Range:
Check out our website for more information!
Sunday, November 13, 2016
Glock Match
Sunday, November 20, 2016
ISRA Bullseye Match