By Bob Harvey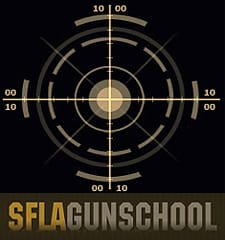 Florida – -(Ammoland.com)- I read an article in the Wall Street Journal recently, where 70 Police Officers at Yale University are protesting a new policy that allows them to be fired if they don't pass a firearms test in 30 working days after failing it twice.
I for one, cannot grasp the argument.
If you carry a gun for a living, you need to be proficient in the use of it. It is for your safety, the safety of your co-workers and the safety of the community. There is a reason that state law enforcement certifications have minimum requirements.
As a law enforcement officer carries a gun to defend themselves, it is a tool and they need to be proficient with it. Just as a radio, handcuffs, Taser, OC Spray, and nightstick are tools. Not unlike a car mechanic that has a box full of tools. No one tool will work for all jobs, you need to have a decent tool box loaded with tools.
Not so many to confuse your mind when the time comes to put metal to meat, but enough to handle any emergency. And it starts with fundamentals.
Your toolbox starts with the tool between your ears.
When starting out as an instructor over 40 years ago, I was given great advice. The difference between a beginner and an expert is the grasp of the fundamentals. A beginner hardly knows the fundamentals, while the expert not only has a grasp of the fundamentals. He subconsciously runs through the fundamentals quickly and solidly. Experts do it effortlessly and quickly.
Amateurs do not have a grasp of the fundamentals. Speed comes with proficiency. Solid execution of consistency of the fundamentals equals accuracy.
It is never more evident than in the courses I teach. Our school is an instructor developmental school. I will get students with certificates from some pretty lofty named schools, that have firearm manipulation issues.
When I see advance defensive shooting certificates issued to a student taking my advance course, that cannot do a basic draw stroke or hit a CNS shot at 7 yards with time, there is a problem in training doctrine. This happens when Instructors do not vet students in their abilities before moving that student into an advanced course. I see it all the time.
An advance course is just that. If an Instructor has to spend time other than doing cursory remedial fixing of fundamentals. Then that student did not belong in that course. They belong in a fundamental course. I know that does not have the cool factor of shooting on the move and dumping 600 rounds of ammo. I know that most shooters think they are better than they are that comes with the territory. But it is a disservice to that student and the other students in the class.
Training Is NOT Practice
In both civilian and law enforcement there is a misconception that training and practice are the same thing. This could not possibly be further from the truth.
Training is where you are taught correct skills, or fundamentals if you will, by experts who will monitor and correct mistakes. Practice is where you take the skills (think tools) and use them via practical application.
When you practice, and are at the range, do it with a purpose. Have a specific list written that you will work on at that practice session. Have a means to measure progress. The mistakes made are normally standard across the board.
Qualification is not training and LEO knows this but it is still promoted as such. Competition is not training; it is practicing what you were or were not taught. I hear time and time again internet experts tell new people to start shooting IPSC, IDPA or 2/3 gun. Do not do this until you have a handle on your fundamentals. Most basic CCW courses will not show you how to become proficient.
It is time for Law Enforcement to join the 21st century to teach Law Enforcement Officers the difference between training and practice or qualification. Get them trained up and help them stay alive.
About Bob Harvey
Bob Harvey is a veteran USMC PMI, teaching small arms training to civilian, military and LEO for over 40 yrs. He owns and operates South Florida Gun School. One of Florida's oldest and most respected firearms training academies. In business since 1987.
About South Florida Gun School
SFLA GunSchool is committed to providing safety, knowledge, and skills to you in an easy, understandable training format. We have a safety record second to none. From New Shooters to Instructor Candidates we can help you in the advancement of your marksmanship and firearms skills. Ask about our money back guarantee on all firearms training classes. SFLA GunSchool is located within Gator Gun & Archery Center in West Palm Beach, Florida. Visit: www.sflagunschool.com