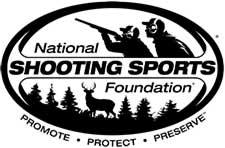 NEWTOWN, Conn – -(Ammoland.com)- In the wake of the 2016 elections, [in the wake huge losses by Democrat gun banners] the gun control battle will continue to shift to both the state and local levels.
As we have seen over the years when little success can be achieved in Washington, D.C., gun control activists move their focus and resources to the states and even more so to urban areas.
This week in St. Louis, Missouri, 28th Ward Alderwoman Lyda Krewson announced that she has filed a bill that would ban so-called "assault weapons" inside the city limits.
The bill would make it illegal within St. Louis for anyone to import, sell, manufacture, transfer or possess an "assault weapon." If the bill were to pass, city residents would have 60 days after it becomes law to dispose of firearms that meet this description, or remove them from the city.
Krewson, who is a candidate for mayor, seems willing to lead the confiscation of legally-owned property from her residents with the introduction of this bill.
Fortunately, Missouri has one of the strongest preemption statutes in the country, so the city council needs to strongly consider the ramifications of passing this measure. NSSF will keep you informed of developments.
About NSSF  The National Shooting Sports Foundation is the trade association for the firearms industry. Its mission is to promote, protect and preserve hunting and the shooting sports. Formed in 1961, NSSF has a membership of more than 6,000 manufacturers, distributors, firearms retailers, shooting ranges, sportsmen's organizations and publishers. For more information, log on to www.nssf.org.