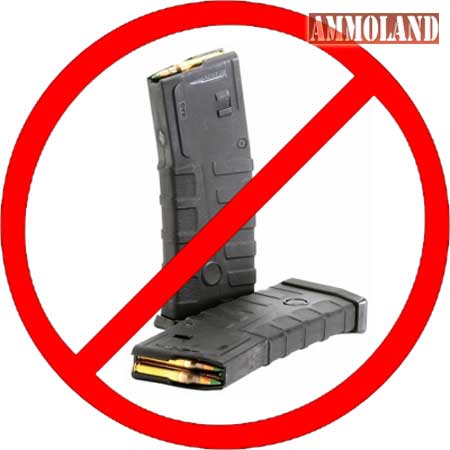 USA -(Ammoland.com)- Earlier today, the California Department of Justice released proposed "emergency" regulations on the new total possessory ban on "large-capacity" magazines under SB 1446 (2016) and Proposition 63, passed in November.
All gun owners who possess "large-capacity" magazines in California — and all gun owners who possess "10/30" or similarly reduced-capacity magazines in California — need to read the text of the proposed regulations here.
ALERT: EMERGENCY "LARGE-CAPACITY" MAGAZINE REGULATIONS RELEASED BY DOJ
READ THE REGULATIONS
We expect that DOJ will release their new "assault weapon" regulations very soon.
If you would like to support CGF's pro-gun legal action by making a tax-deductible donation, please click here.
About The Calguns Foundation:
The Calguns Foundation is a 501(c)3 non-profit organization that serves its members, supporters, and the public through educational, cultural, and judicial efforts to defend and advance Second Amendment and related civil rights.
Supporters may visit their website to join or donate to CGF.