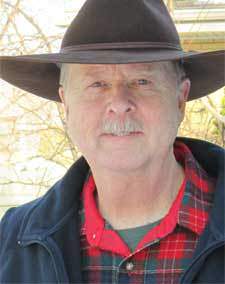 USA -(Ammoland.com)- It would seem that all my life I have been carrying something on my back or around my waist. I still have my first toy handgun. It is mounted on a plaque and hanging on my wall. It originally came with a fake leather cowboy holster and was the first gun I carried on my hip.
The toy guns got bigger and heavier every year until I outgrew that point in my childhood. Eventually I graduated to real handguns.
I still have the custom made holster for a 1911, 45 acp Colt pistol, that was brought back from WWII by a now departed veteran friend. I got to carry his 1911 that he would loaned me, in that holster, when I would go shooting with the old war trophy handgun, back in high school.
He gave me the holster before he died, but not the 1911.
As an Air Force cop, I first wore a utility pistol belt with a S&W 38 Spl revolver, twelve extra rounds of ammo and a set of handcuffs. The latter part of my military cop career I carried a Beretta 9mm pistol with two extra magazines of ammo.
I attended the US Army Infantry Officer Basic Course and learned how to carry sixty to eighty pounds of gear, plus ammo and a weapon.
By the time I got into civilian law enforcement the weight load of my pistol belt had gone up considerably.
I carried a Colt Government 45 acp pistol, four extra magazines, two sets of handcuffs, pepper spray, a collapsible baton, a Taser non-lethal device, and a radio.
A human back can only take so much. We now have 22 year old soldiers leaving active duty after only four years, with permanent musculoskeletal damage. This because of the weight amount and all of the gear my big Department of Defence expects the average Soldier or Marine to carry in combat.
I have a small problem, at this point in my life I refuse to go anywhere without a firearm. Another small problem is I was hit by a car while on active duty and suffered a spinal cord injury.
With some discomfort I can still wear a handgun on my hip but I started looking for some relief.
Frank Ehrenford, a master gun designer, has branched out from designing large bore lever action rifles, to developing holsters a person can use comfortably wearing a handgun across your chest, not on your hip.
This new effort of Mr. Ehrenford's is one of those necessity is the mother of invention issues. Mr. Ehrenford has had back problems for a number of years that culminated with major surgery.
Carrying of a handgun on his hip was out of the question for the foreseeable future and truthfully he needed a long term solution to his handgun carrying technique.
Now Mr. Ehrenford has developed his own Chest Holsters (also the name of his new company) that permits him to carry the largest and heaviest handgun he desires.
He sent me one of his new chest holsters for my old Ruger 45 Long Colt Blackhawk. I have a farm with no flat ground and I ride an ATV to get around when I need to travel across my land, which means going up and down hills. I am out in the middle of nowhere and I am not going to be in my backwoods without a handgun.
There are both two-legged and four-legged critters I do not want to run into unarmed.
I put the Chestholsters.com holster on, and made a couple of adjustments. Rode around for a while on my ATV. Then I made a couple of more adjustments and now find the gun holster very comfortable for carrying my Ruger all day, as I ride and work from my ATV.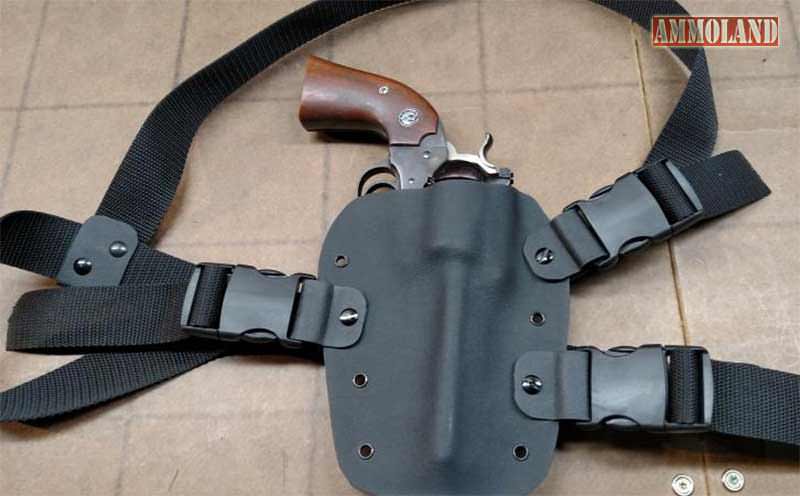 I sling an axe and run a chainsaw very confidently with the Ehrenford holster on. I wore the Chest Holsters' holster with my heavy, bulky Ruger Blackhawk for eleven hours without taking the rig off, until I was headed to bed.
While good, I was not content and modified the holster. I took a couple of elastic rifle ammo cuffs and sewed them closed along one side of the elastic that would normally go around the rifle stock. I slipped them on the straps of the Chest Holsters' holster and can now very easily carry three extra cylinder loads of 45 Long Colt ammo. I never carry a firearm without taking some spare ammo with me.
Now I keep the Ruger 45 Long Colt revolver and chest holster next to my bed when I am out at the farm.
If I need to go outside in a hurry, I slip on the holster very easily and always have the personally required backup rounds of ammo on me–instantly accessible Chestholsters.com can make a holster for you on demand, based on the revolver or pistol you need a holster designed for. The nice thing is if you need to carry a back pack it will slip right on with no interference from the Chestholsters.com holster.
Improvise, adapt and overcome, in hard times you always need to think this way to stay one step ahead of evil.
If you can get the improvised part accomplished prior to having to deal with evil at 3:00 AM, then you succeed at the prepared and proactive part of surviving. If you can successfully deploy your handgun of choice in the middle of the night from your Chest Holsters' holster then you have adapted and can overcome evil.
Hard times are coming and you will need to protect yourself. If Chestholsters.com can put a solution to that problem out front for you — then you are ahead of the game.
About the Author: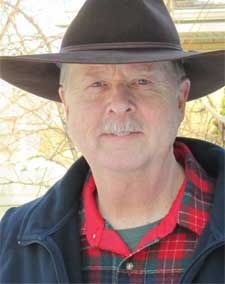 He was the Deputy Chief of police at two Air Force Bases and the Commander of Law Enforcement Operations at another.
He is a graduate of the U.S. Army Infantry School. A retired Colorado Ranger and currently is an Auxiliary Police Officer with the Cudahy PD in Milwaukee County, WI. His efforts now are directed at church campus safely and security training.
He believes "evil hates organization."