Ruger Blackhawk Flattop 45 Colt or 45 ACP Convertible Revolver Exclusively at Lipsey's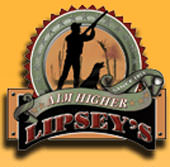 Baton Rouge, Louisiana –-(Ammoland.com)- Lipsey's LLC, a leading nation-wide firearms distributor, is pleased to announce an exclusive run of Ruger Flattop revolvers chambered in the classic 45 Colt cartridge.
As a bonus, they will include an additional 45 ACP cylinder. These highly anticipated revolvers will feature a blue finish, simulated ivory "gunfighter" style grips and adjustable sights.
They will be built on the mid-size 357 Magnum frame and offered with a 5-1/2" barrel. A stainless steel version of the same revolver will follow shortly.
For detailed information on this model vist: http://tiny.cc/vq0lw
Lipsey's has been a firearms distributor since 1953 and currently services FFL licensed firearms retailers in all 50 states.
This exciting new exclusive 45 Colt / 45 ACP Flattop convertible will complement Lipsey's extensive line of special make-up and limited edition firearms. To find out more about these and other Lipsey's offerings, please visit www.lipseys.com