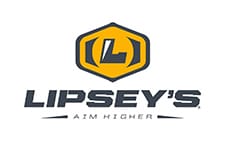 Baton Rouge, LA -(AmmoLand.com)- Lipsey's, nationally renowned firearms distributor, has added the much anticipated Flat Dark Earth version of the Glock 42 to their robust line of FDE Glocks.
The new Lipsey's Exclusive Glock 42 adds another excellent option to the growing family of FDE pistols which now spans 33 models including two-tone and full Flat Dark Earth. Lipsey's Product Development Manager, Jason Cloessner, has been working with Glock for several months on adding Lipsey's signature FDE to one of the most popular .380 ACP's on the market.
"The FDE line of Glocks have firmly entrenched themselves as a mainstream item. The Glock 42 was a natural follow-up to what has become one of our most in-demand exclusive offerings."
All of Lipsey's Exclusive Flat Dark Earth Glocks are molded in the FDE color at the Glock factory. This molding method provides greater color durability that prevents chipping, peeling and better wear resistance as opposed to some offerings that feature aftermarket coatings applied to the frames.
About Lipsey's
Located in Baton Rouge, Lipsey's was originally formed as a wholesale hunting and fishing distributor in 1953. Today it is one of the nation's most prominent wholesale firearms distributors. The company, which sells exclusively to federally licensed dealers, has received a number of awards and accolades for its industry leadership. Moreover, Lipsey's is recognized for its dedicated team, excellent relationships with customers and top firearms manufacturers, and exclusive product offerings.
For more information about Lipsey's, please visit www.Lipseys.com.