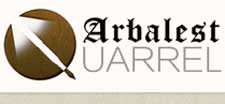 New York, NY  -(Ammoland.com)-  A recent freedom of information request to the NYC license division released this copy of the President elect's NYC Handgun Carry Application.
As you can see, the reproduction is very poor. Moreover, the document is Trump's handgun renewal application. It isn't a copy of the actual unrestricted carry application.
At most it simply shows that Trump does have or did have a handgun license issued by the license division of New York City.
Regardless it is very reassuring to see that the future President of the United States believes in the freedom to carry concealed.
About The Arbalest Quarrel:
Arbalest Group created `The Arbalest Quarrel' website for a special purpose. That purpose is to educate the American public about recent Federal and State firearms control legislation. No other website, to our knowledge, provides as deep an analysis or as thorough an analysis. Arbalest Group offers this information free.
For more information, visit: www.arbalestquarrel.com.