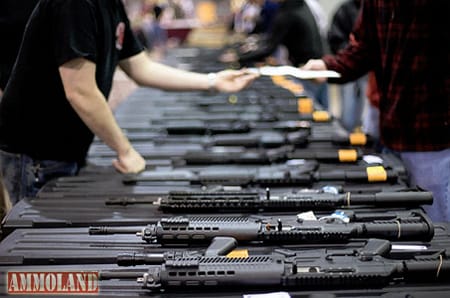 U.S.A. –-(Ammoland.com)- Growing your business depends on knowing who favors your products, who favors your competition and why. By understanding all the segments that represent the firearms and accessories market, businesses can:
Refine communication and advertising initiatives.
Improve new product development efforts while better defining their product mix.
Merchandise their products at retail for easier shopping and faster decision making.
A consumer segmentation analysis identifies the uniquely distinct parts, or segments, of the market. In a needs-based segmentation, each segment shares a common set of motivations for wanting to buy a product and their preferred styles or features. It is not based on what the customer looks like or how they use their firearms. By understanding why consumers decide to buy a firearm, and the reasons why they selected specific firearms, companies can improve their products and customer interactions. For example, some consumers want premium quality and unquestionable precision – price is no object. Other consumers desire everyday functionality and acceptable workmanship all at a good value.
First-ever consumer segmentation insights are now available from the National Shooting Sports Foundation (NSSF). Based on a survey of more than 6,000 U.S. households combined with extensive statistical analysis, this first-ever consumer segmentation study of the U.S. firearms market provides these important insights which move beyond demographics and get into what really motivates people.
This summary represents the tip of an information iceberg. In January 2016, greater details for each segment will become available from the NSSF, based on a just-completed survey of 95,000 firearm owners and users. Details include purchases of accessories and common shooting-related services, geographic distribution of specific customers, cross-over activities, retail preferences and more. Results will be presented at the SHOT Show next month. For more information, contact Jim Curcuruto, NSSF's Director of Industry Research and Analysis ([email protected]) to learn more about these new consumer segmentation resources, including how you can access the NSSF's extensive database in 2017 to identify new growth opportunities or to learn more about specific niches of the U.S. firearms and accessories market.
About Southwick Associates:
Southwick Associates is a market research and economics firm, specializing in the hunting, shooting, sportfishing, and outdoor recreation markets. For more than 25 years, Southwick Associates has established a proven record for delivering comprehensive insights and statistics assisting business and strategic decisions across the entire outdoor industry; from government agencies, industry associations and non-profit organizations, to affiliated businesses and manufacturers. Aside from custom market research, Southwick Associates also provides syndicated participation, media consumption and equipment purchase tracking studies utilizing their proprietary sportsmen panels.
Visit www.SouthwickAssociates.com for more information.