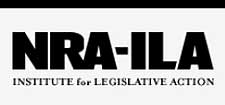 Fairfax, VA – -(Ammoland.com)- Anti-gun lawmakers in Trenton appear that they will push their agenda right up until the final gavel falls in 2016.
Undeterred by the holidays and the very real problems facing the Garden State, out-of-touch politicians are once again trying to take a swipe at your right to self-defense.
The Assembly has scheduled a voting session on Monday, December 19 starting at 1 p.m.  SCR117/ACR205 is on the calendar and could be heard during that time.

SCR117/ACR205, sponsored by Senate Majority Leader Loretta Weinberg (D-37), would reject the state police's rule change with respect to "justifiable need."  Earlier this year, Governor Chris Christie took the bold and unprecedented step in New Jersey to expand the justifiable need standard to make it easier for law-abiding citizens to obtain a concealed carry permit.  This incremental improvement would expand the state's standard to include more general "serious threats," rather than the state's current standard which is almost impossible to meet.  Since then, anti-gun lawmakers have been scrambling to do everything in their power to block that effort.
NRA and ANJRPC both testified against the bill late last summer, but the Senate passed the bill in October on mostly a straight party line vote.  Clearly, Sen. Weinberg doesn't believe in self-defense for ordinary citizens.  The few permits issued in New Jersey have been reserved for the rich, famous and politically connected.  While state lawmakers enjoy armed security protection, anti-gun politicians in Trenton have abandoned ordinary citizens.
Please click the "Take Action" button above to contact your Assembly member and respectfully urge them to oppose this bad legislation.
About:
Established in 1975, the Institute for Legislative Action (ILA) is the "lobbying" arm of the National Rifle Association of America. ILA is responsible for preserving the right of all law-abiding individuals in the legislative, political, and legal arenas, to purchase, possess and use firearms for legitimate purposes as guaranteed by the Second Amendment to the U.S. Constitution. Visit: www.nra.org