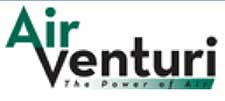 SOLON, Ohio -(Ammoland.com)- Throughout his iconic film career, John Wayne embodied the spirit of true American grit, individualism, and bravery.
To honor the Duke's legacy, Air Venturi, the exclusive distributor of top international airguns, ammo, and accessories, has announced the officially licensed John Wayne 'Lil' Duke .177 Caliber Lever-Action BB air rifle.
Aimed at beginners and younger shooters, this lever-action repeater is a great way for kids of all ages to get involved in shooting sports, and start plinking away with a very user-friendly airgun.
"This is our take on a classic design," says Kristen Coss, Marketing Manager for Air Venturi. "So many shooters have learned the basics of shooting on spring repeaters just like this," she said. "When you think of Hollywood's Western heroes, no one comes to mind faster than John Wayne. It was an opportunity we could not pass up. I wish they made these when I was a kid. I'm a huge Duke fan and for a young shooter, this airgun is something special. He's a true American Icon."
This unique rifle features a stained wood stock with the Duke's likeness etched into the butt piece, and the words 'Lil' Duke across the foregrip.
The big man's signature stands out in high relief on the action of the gun. Its large loop cocking mechanism makes for one of the easiest guns to cock and lock. The repeater has a 550 shot capacity and launches BBs downrange at speeds up to 350 fps.
The 'Lil' Duke becomes a great teaching tool when combined with Air Venturi's new LASSO scope mount which adds a 3/8 inch dovetail rail to the rifle accept a scope.
This feature can help young gun enthusiasts to practice the more precise shots required for the longer range airgunning of multi-pump, breakbarrel and PCP air rifles.
Please visit us at the Air Venturi Booth, #2007 or the John Wayne Booth, #15755 at the 2017 SHOT Show for a first-hand look at the officially licensed John Wayne line of air guns, air pistols, accessories and all of the other new Air Venturi products.
For additional information about the John Wayne 'Lil' Duke distributed by Air Venturi, click here.
For up-to-date news and information from Air Venturi, sign up for email updates by emailing [email protected] and letting them know you would like to receive exclusive, members only information.
About Air Venturi:
Air Venturi is the exclusive US dealer/distributor for international airgun, ammo and accessory manufacturers such as: Air Arms, Beeman, Eun Jin, Evanix, Sumatra, and Sam Yang. We distribute for Feinwerkbau, and Haendler & Natermann. Air Venturi also carries a full line of products from leading manufacturers including: AirForce, Anschutz, Benjamin, Beretta, Browning, BSA, Colt, Crosman, Daisy, Gamo, Hawke, Smith & Wesson, Tanfoglio, Umarex, Walther, Webley, Weihrauch, Winchester and many more.
For more information, visit their website.