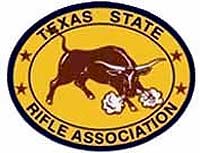 USA -(Ammoland.com)- The rating and ranking of candidates for statewide and legislative office is historically shared between TSRA and NRA. The same was true in 2016.
Thanks to you, our membership, TSRA's PAC was robust and we were able to support endorsed candidates with campaign checks, with get-out-the-vote post cards, with statewide alerts highlighting at risk candidates, and the TSRA-PAC voter's guide, both online and in our member magazine.
Pat yourselves on the back, Folks! You did a great job supporting your state association and we did a great job on your behalf.
Texans currently enjoy 20 Republican state senators (out of 31) and 95 Republican House members (out of 150).
While this is not an increase in number and not a significant change, remember all statewide offices remain in the hands of Republicans also.
The Conservative Democrat that worked for and passed concealed carry in 1995 has all but disappeared.
During 2016 we found and followed up on candidates to provide you with the best and most thorough information possible for the March primary election.
There were hotly contested Primary races. TSRA follows a historic practice of endorsing only candidates with a recent voting history on 2nd amendment bills during a Primary race.
Remember we list and score everyone but endorsement and resources are saved for those who had the opportunity to vote and have demonstrated their support.
Primary ratings are reviewed, re-evaluated and sometimes changed before the November General election.
Beyond a voting history, all candidates for office, first-time and incumbent, must return a political questionnaire shared between TSRA and NRA.
A candidate cannot benefit from our process if they do not participate in our process.
We view the candidate questionnaire as a "promise" to support TSRA members. We don't take this information or your PAC donations lightly.
Reminder:
TSRA is not involved in Federal elections! Our focus is on the rights of Texas gun owners and those who can impact those rights. We don't make federal endorsements and pass on NRA's without change or comment.
85th Legislative Session-2017:
On January 10th the 85th Session of the Texas Legislature will be gaveled into session.
One of the first orders of business will be the election of the Speaker of the House. The current Speaker, Rep. Joe Straus (R-San Antonio) is expected to be re-elected.
Both Lt. Governor Dan Patrick and Speaker Straus are supportive of enhancing the rights of Texas gun owners. SB16 filed by Senator Robert Nichols (R-Jacksonville) would remove the fee to the state for a Texas handgun license. The fee has been listed in statute for over 20 years and never revisited. For the most part, funds collected for the license go to general revenue and not to DPS.
In a press release Lt. Governor Patrick said that Texans should not be forced to pay for a constitutional right.
Expect other pro-gun bills to be filed in the Texas House and Senate which will provide civil immunity for private businesses that do not post PC30.06 and PC30.07 excluding licensees, legislation to mirror federal law on the purchase and possession of a suppressor, and legislation to further clarify where a licensee can or cannot carry their handgun.
It will be another busy session!
As always, TSRA pledges to work with those the voters sent on behalf of our membership and Texas gun owners.
We are not the NRA; we are a separate association working with NRA.
Finally:
If you participated in the PAC membership drive and took advantage of the deep discount for a 3-year membership, thank you!
Remember, your continued donations to the TSRA-PAC support the election and reelection of those who vote with us during session. We represent you.
Happy New Year!
Keep the Faith,
Alice Tripp
Legislative Director
TSRA
Join Today!
Donate Today
About TSRA:
The Mission of the Texas State Rifle Association is to protect and defend the inalienable rights of the individual Texan to acquire, possess, transport, carry, transfer ownership and enjoy the right to lawful use of firearms for self preservation, for the defense of family and property and the common defense of the Republic and the individual liberties of the people.
Visit their website.