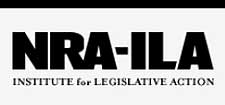 Fairfax, VA – -(Ammoland.com)- The National Shooting Sports Foundation led the chorus of opposition to a last-minute traditional lead-component ammunition ban attempt by outgoing U.S. Fish and Wildlife Service (USFWS) Director Dan Ashe.
Director's Order 219 was published on the last full day of President Obama's administration, without industry input and without scientific reasoning.
Larry Keane, NSSF Senior Vice President and General Counsel, has called on the next director to immediately roll back the order.  The directive calls for the banning of traditional ammunition on federal lands upon the introduction of any information that suggests wildlife is harmed by its use.  It also bans the use of lead shot for dove and upland bird hunting.
On Thursday

, U.S. Reps. Jason Chaffetz (R-Utah), Chairman of the House Committee on Oversight and Government Reform, and Blake Farenthold (R-Texas), Chairman of the Subcommittee on the Interior, Energy and the Environment, sent a letter to the USFWS Acting Director asking for all documents related to the issuance of Director's Order 219 by
Feb. 13 2017

.

About:
Established in 1975, the Institute for Legislative Action (ILA) is the "lobbying" arm of the National Rifle Association of America. ILA is responsible for preserving the right of all law-abiding individuals in the legislative, political, and legal arenas, to purchase, possess and use firearms for legitimate purposes as guaranteed by the Second Amendment to the U.S. Constitution. Visit: www.nra.org