MANSFIELD, Texas -(Ammoland.com)- Sightmark is proud to announce the National Tactical Officers Association (NTOA) has fully tested the Sightmark SS600 Tactical Flashlight, resulting in the organization's esteemed recommendation.
The Sightmark SS600 underwent testing by NTOA members and was graded on characteristics such as design, ease of use, versatility, application and others.
Joining a growing list of other Sightmark products, the SS600's recommendation by such a respected organization attests to its performance and dependability.
Ideal for tactical situations, the ultra-tough Sightmark SS600 Flashlight features an aircraft-grade aluminum construction and type II MIL-SPEC anodizing.
Suitable for harsh climates and extreme abuse, this high-intensity flashlight is dustproof, waterproof and has weather resistance rating of IP67. The SS600 is designed with a 3-prong, glass-breaking bezel, allowing law enforcement and first responders a glass-breaking and self-defense tool.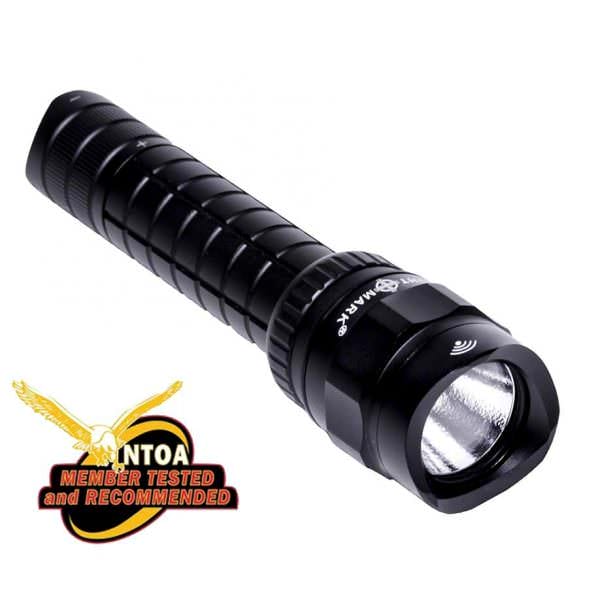 The flashlight has a selector switch with three modes: 600 lumens, 100 lumens and strobe. An exceptionally bright, Cree T6 LED bulb delivers a solid beam of essential light for emergency situations.
One NTOA tester noted, "the appearance of the light is appealing and the machining cuts in the body provide a very slip-resistant surface and fits nicely in my hand."
Whether lighting the way for law enforcement operations or military missions, the Sightmark SS600 delivers confidence in harsh climates and during tactical situations.
About NTOA:
The mission of the NTOA is to enhance the performance and professional status of law enforcement personnel by providing a credible and proven training resource as well as a forum for the development of tactics and information exchange. The association's ultimate goal is to improve public safety and domestic security through training, education and tactical excellence.
To learn more about NTOA, visit their website.
Visit Facebook, Twitter, Instagram and YouTube to learn more about Sightmark products.
About Sightmark:
Sightmark manufactures award-winning products including riflescopes, gun sights, laser sights, night vision, flashlights, bore sights and other cutting edge, premium shooting accessories. Inspired by military and law enforcement technology, Sightmark products are designed for competition, shooting, home defense, personal safety and other tactical applications, as well as hunting.
For more information about Sightmark products, visit their website.