Gun writer, Mike Searson, reviews the Stag Arms Short Barreled Upper Halves, NFA required…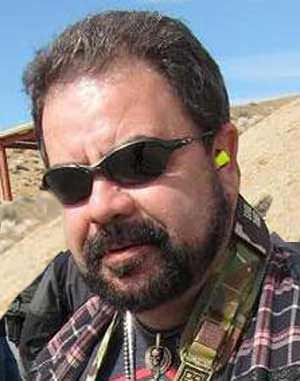 U.S.A. –-(Ammoland.com)- There is something about a short barreled rifle (SBR) that we have always found appealing. Beyond their lighter weight and compact size, that SBR look just sells us on the idea. Stag Arms is offering short barreled upper receivers in 11.5" and 14.5" barrel lengths.
Unfortunately, due to an unjust law that is known as the National Firearms Act (NFA), you need to pony up $200, fill out a Form 1, submit your photo and fingerprints and wait something on the order of 8 to 9 months the last time we checked before you can complete your build.
With all of that in mind you have to grapple with: "Is the cool factor worth all that?"
We find the best justification is to run it in conjunction with a silencer or if you prefer, suppressor. While silencer is the correct legal and technical term, many of our readers prefer the slang term suppressor, so we use both terms in our writing. We do not really care what some gun shop commando or drill instructor in the Army told you (we had a Marine DI constantly refer to the A2 flash suppressor as a compensator), Hiram Maxim called his invention (and his company), silencer and that is what it says on the Federal Forms if you actually own one (we own 15 as of this writing and none say suppressor).
A standard rifle silencer can be anywhere from 5.5" to 14" in length and that is a lot of metal to put on the end of your 16" to 24" barrel.
Stag Arms Short Barreled Upper Halves
Now, SBR's are completely illegal in California, Hawaii, New Jersey, New York, and Rhode Island. Other states may have restrictions in their local laws, but these usually carry the exception "unless the user has a federal permit" or words to that effect. Illinois has some crazy law where they are legal for FFLs to own, which has increased the amount of Curio & Relic licensees in the Land of Lincoln.
If you happen to be in one of those areas or just do not want to deal with the NFA, an AR Pistol may be your option.
You get the same ballistics without the paperwork. You just have to put in your work with regard to learning how to shoot one or using accessories like the Shockwave or SIG arm brace.
Stag Arms sent us one of their short barreled upper receivers to test out. We ran it on both a registered SBR and a pistol lower.
Stag Arms Short Barreled Upper Halves – The Good
This is the third or fourth Stag Arms piece that has passed through our hands and as always, it is very well built. Examination of the bolt carrier revealed it to be an M16 type and that makes sense for shooters who want to run this on their M16.
The barrel is chrome lined, manganese phosphate coated, HP/MP tested and probably in what we consider to be the sweet spot for an SBR build on an AR platform at 11.5". Hand guards are a Samson Star C Picatinny rail system.
Accuracy is fine at short ranges. We only had a chance to run this out at 75 yards and 100 yards, but as Travis Haley showed us first hand, the short barrels are still quite effective out to 400 yards and a bit beyond.
An ARMS #71 L-R Rears Flip Sight works as the rear sight with the fixed front sight post. We have been running ARMS rear sights for over a decade and really like the way they work in shooting and in deploying.

Stag Arms Short Barreled Upper Halves – The Bad
While we usually like more swivels for more options in carrying or using the sling as a shooting aid, we have noticed that attached swivels and even standard swivel studs are putting too much of a limitation on the types of sling you can use lately. Quick Detach (QD) Cups seem to be more in demand now because sling manufacturers are using them instead of the swivels most of us grew up with.
Maybe Stag has a ton of these in stock and it's no big deal, but we would like to see QD cups down the road instead of the "parade swivels".
Some shooters who only run red dots may not like the Front Sight Post, but A2 Front Sights are a part that is easily removed, especially if you want to install a free float rail or an extended rail to cover a suppressor with a low profile gas tube. Personally, a fixed FSB is our preferred profile on an AR upper, but we know enough people that do not care for them to point it out.
Lastly, while some of us cling to our old school Picatinny rails, we do recognize that most shooters are opting for the newer M-Lok and Key-Mod styles. We do not see this as bad, but some shooters do not care for the weight or the need for rail covers.
Stag Arms Short Barreled Upper Halves – The Reality
Shorter barrels might look cooler (because they are shorter) but can give you reliability problems and lead to much experimentation, frustration and needless expense with buffers, buffer springs and gas tubes. The 5.56 round was developed with longer barrels in mind so you get excessive blast and over gassing in a direct impingement gun. Both of these factors are detrimental if you want to run a silencer on your SBR as they can damage or severely erode baffles made of certain materials. This is why many silencer manufacturers will not warranty their can with barrels less than 10.5".
With that in mind, the Stag Arms short barreled upper brings a lot to the table. The length is not excessively short to the detriment of your shooting goals unless you are an extreme long range shooter (with an AR that seems to be between 600 and 800 yards) because your bullet will literally run out of gas before that to be effective.
The Stag Arms Short Barreled Upper Halves makes for the almost perfect pistol or SBR upper in 5.56 with its assembly and features.
About Mike Searson
Mike Searson's career as a shooter began as a Marine Rifleman at age 17. He has worked in the firearms industry his entire adult life as a Gunsmith, Ballistician, Consultant, Salesman, Author and was first certified to teach firearms safety in 1989.
Mike has written over 2000 articles for a number of magazines, websites, and newsletters including Blade, RECOIL, OFF-GRID, Tactical Officer, SWAT, Tactical World, Gun Digest, Examiner.com and the US Concealed Carry Association as well as AmmoLand Shooting Sports News.
Home page: www.mikesearson.com
FB: www.facebook.com/mike.searson
TWITTER: www.twitter.com/mikesearson