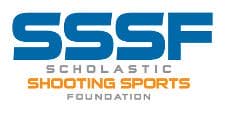 USA -(Ammoland.com)- ShootersPost.com, a shooting sports software company, and the Scholastic Shooting Sports Foundation (SSSF) are pleased to announce a program to support the Scholastic Clay Target Program (SCTP) scholarship fund.
For all new and current SCTP host clubs utilizing ShootersPost services in 2017, a portion of the annual service fees will be donated to the SSSF for use in the SCTP scholarship fund.
ShootersPost.com is an innovative system designed for and by shooting sports enthusiasts using state-of-the-art technical design, programming, and networking for shooting sports clubs across the country.
ShootersPost works with shooting clubs and organizations and is offering a means for communications, event posting, advertising, membership tracking and scorekeeping. ShootersPost can be used for all clay target disciplines and more.
"Shooters Post is proud to support the SCTP and its team's clubs" Said John Koney, CFO for Shooters Post LLC. "This is where everything happens, at the club level. Providing a membership/scoring based IT program for the clubs will help them as well as the SCTP, a win/win across the board!"
"Any time we can add funding to our scholarship program is a plus for our SCTP athletes and teams!" commented Tom Wondrash, SCTP National Director. "Shooters Post offers a great gun club software package at a very affordable price, benefitting our teams and athletes is a great bonus. We appreciate their support for sure!"
Gun clubs can get more information online at ShootersPost.com.
About Scholastic Shooting Sports Foundation:
The Scholastic Shooting Sports Foundation (SSSF) is 501(c)(3) public charity responsible for all aspects of the Scholastic Clay Target Program (SCTP) and Scholastic Action Shooting Program (SASP) across the United States. SCTP and SASP are youth development programs in which adult coaches and other volunteers use shooting sports to teach and to demonstrate sportsmanship, responsibility, honesty, ethics, integrity, teamwork, and other positive life skills. SCTP was developed as a program of the National Shooting Sports Foundation (NSSF) until the SSSF was created in 2007 to operate the SCTP. In 2012, SSSF created the SASP and became the managing foundation of both programs.
For more information about SSSF, visit their website.