Note: This article was originally posted on NRA Blog: https://bit.ly/2mpOYbC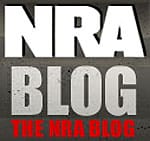 USA -(Ammoland.com)- Since its beginnings in 1949, Sturm, Ruger & Company, known simply as Ruger, has become one of the leading firearms manufacturers in the world, producing more than 400 variations of over 30 different product lines.
The company was founded when Alexander McCormick Sturm and William B. Ruger – hence the name Sturm, Ruger and Co. – rented a small machine shop in Southport, Connecticut. Sturm, who hailed from the wealthy McCormick mercantile family, provided the investment capital, while Ruger, who began designing guns as a student at the University of North Carolina at Chapel Hill, brought his firearms engineering ideas to the table.
Want to know more about this American firearms giant? Here are six quick facts you may (or may not) know about Ruger:
1. Their first product was the Ruger Standard
The first gun produced by this legendary American gunmaker traces its roots to Japan! Ruger acquired a World War II-era Japanese Nambu pistol from a U.S. Marine who had returned from war, and sought to duplicate the design in his workshop. He successfully built two, but lacked the money to start a company to produced and market the design. Enter Alexander Sturm, who brought the $50,000 of venture capital needed to get the project running. The duo began producing the pistol, named simply the Ruger Standard, which went on to become the forefather of the most successful .22 rimfire pistols ever produced.
2. The AR-15 almost belonged to Ruger
As most firearms enthusiasts know, Eugene Stoner is the man behind the AR-15 rifle, having developed the lightweight semi-automatic while working as the chief engineer at ArmaLite. When ArmaLite began searching for a manufacturer to license and produce the AR-15, Stoner purportedly offered the rights to Ruger. As history would have it, Ruger declined, and the company eventually struck a deal with Colt, who became synonymous with the AR-15 from then on.
3. Ruger makes more than guns
While the world knows the name Ruger first and foremost as a manufacturer of sturdy, reliable firearms, the company does more than build guns. Early on, Ruger understood that to be able to design and manufacture firearms their way, they needed to invest in quality investment castings. In 1963, the company established Pine Tree Castings, who produced the finest investment castings not only for Ruger's guns, but for other customers in a wide range of industries, including automotive, defense, sporting goods, tools, medical equipment and many others – even other gunmakers at one point. Ruger even produced titanium golf clubs for Callaway in the 1990s, with some marked "Ruger Titanium," featuring the famous Sturm Ruger eagle.
4. Ruger test fires every gun they make
To back up their reputation of quality, durability and reliability, Ruger test-fires every single firearm they produce, as well as proof-tests the chamber of every centerfire gun they make. A proof load is a specially made load with a fixed higher percentage of pressure than the SAAMI max pressure of a given cartridge. Ruger tests each chamber with a proof load 50 percent higher than that SAAMI maximum pressure! Ruger performs this test to ensure every firearm is strong enough to absorb above and beyond the pressures that normal ammunition doles out.
5. "Harvard's Revenge"
Bill Ruger once said, "a Harvard Business School graduate will never run this company!" What Mr. Ruger certainly didn't have powers of prediction, as the company's current CEO, Michael O. Fifer, is indeed a graduate of Harvard's prestigious business school (even though he is set to retire this coming May.) In fact, despite Ruger's jab at the famous academic institution, the school has used his company as a model case study in their curriculum for years!
6. The Ruger 10/22 is the king of rimfire
Ruger has built an empire on producing rugged, reliable rimfire guns starting with the aforementioned Ruger Standard, but the iconic Ruger 10/22 autoloading rifle is the undisputed king of the .22 mountain. Introduced in 1964, Bill Ruger's slick-yet-simple .22LR semi-auto rifle has become the archetype of an easy-to-use and reliable rimfire gun. The 10/22 is without question the most popular rimfire rifle of all time, with sales surpassing 6 million units. Generations of Americans have embraced the 10/22 as the ultimate training rifle, plinking gun and varmint hunters, and its timeless simplicity paired with endless customization options make it the perfect .22 for just about anyone.