Geneva, IL. –-(Ammoland.com)- In a continuing effort to support shooting sports and promote active participation in competitive shooting, Devil Dog Arms proudly announces the official sponsorship of pro 3-Gun competitor, James Breeden. James joins former 3-Gun Nation champion and Timney Triggers Pro Shooter; Tommy Thacker, as they travel the country competing at the highest level of the sport. James and Tommy both shoot custom carbines built by the talented craftsmen of Devil Dog Arms, in Geneva Illinois.
"James is exactly the kind of competitor we need to help promote our company and refine our product lines." Says Walt Hasser, Devil Dog Arms Executive Vice President. "The high level competition fields provide a laboratory for product development, where the finer points of performance can be discovered and strengthened. James is a solid, principled guy, who will tell it like is, and help us to bring those nuances to life. He's also a great sportsman, which is so critical to representing our company values."
A competitive shooter now for over 25 years, James brings a wealth of experience to the Devil Dog Arms team. He's competed in disciplines ranging from Bullseye pistol to Bench Rest, and shot Archery at the National level in both ASA and IBO. Four years ago James began shooting 3-Gun and has rocketed up the leader boards, posting multiple top 5 finishes at Regional championships in the Open division. Last year, James earned his 3-Gun Nation Professional classification by making the 3-Gun Nation Pro Series.
Follow James through his social media pages:
Facebook: James Breeden (shooting page)
Instagram: jamesbreeden3gun.pro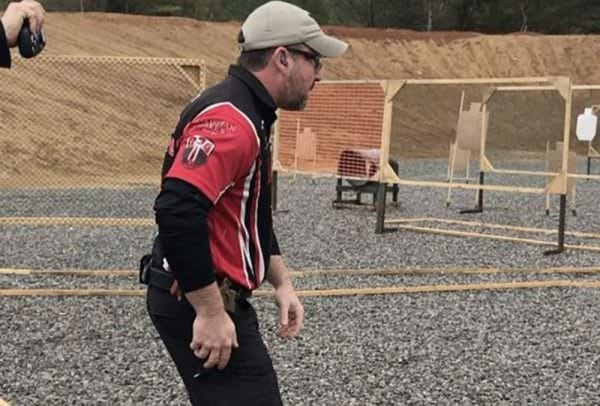 Devil Dog Arms and the Competitive Shooting Sports
Devil Dog Arms promotes sportsmanship, patriotism, commitment to our 2nd Amendment rights, and responsible use of firearms by teaming with active shooting sports competitors through a product sponsorship program. Whether 3-Gun, Precision Rifle, IDPA, USPSA, or other disciplines where Devil Dog Arms products can be utilized, Devil Dog Arms is committed to supporting the shooting sports and the competitors within them. If you are interested in becoming a Devil Dog Arms sponsored shooter, contact Walt Hasser at [email protected] www.devildogarms.com
About Devil Dog Arms
Devil Dog Arms endeavors to honor the ethos of American patriots by embodying core values within our brand. Honor, courage, and commitment provide the bedrock on which we build our company. We will not rest in our pursuit of excellence, in manufacturing, research and development, design innovation, and in our company culture, we will always seek refinement. Our vision is perseverance.
For more information, visit www.devildogarms.com