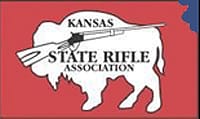 USA -(Ammoland.com)- Kansas senators and representatives returned to Topeka this week following a short break many spent back in their districts.
On Thursday of this week, the House Federal & State Affairs Committee held a hearing on HB 2220. This bill, much like the concealed carry preemption bill from a few years ago, would help ensure uniformity of gun laws on our college campuses.
The language prevents Kansas universities from creating their own sets of regulations for firearms on campus.
Students, faculty, and visitors should expect the same Second Amendment rights on campus as they have anywhere else.
The Kansas State Rifle Association and the National Rifle Association both testified in support of HB 2220.
Please contact your state legislators, as well as the Fed & State Committee members, to encourage their support in moving this pro-Second Amendment legislation forward.
Articles About the Hearing:
As we mentioned last week, opponents of our Second Amendment rights continue to put a lot of pressure on legislators in an attempt to undo the hard work we've done in Kansas over the past decade.
It's still very important for each of us to make sure our legislators understand we're opposed to any kind of rollback or so-called compromise that unreasonably limits campus carry, or makes it more confusing.
House Fed & State Chairman Barker and Vice-Chair Highland are under a lot of pressure. If you haven't already done so, please send each of them an encouraging email urging them to stand strong for the self-defense rights of law-abiding Kansans on campus.
Top Bills We're Watching This Week:
HB 2074 – Repeal of Personal & Family Protection Act:
Summary: Total repeal of campus carry and carry within state and municipally owned medical facilities by eliminating the effective date for implementation of the provisions of the Personal & Family Protection Act.
Link to bill: http://kslegislature.org/li/b2017_18/measures/hb2074/
Committee: House Federal & State Affairs
Status: Hearing held on Wednesday, February 1, 2017. No action has been taken by the committee. Supporters of the repeal have been pressuring Chairman Barker & committee members to address this bill. Please send Chairman Barker an encouraging email asking him to stand strong for our Second Amendment rights!
Position of the KSRA: OPPOSE
SB 210 – KU Med Gun Free Zone:
Summary: Gives authority to Wyandotte County to ban concealed carry in the buildings of the KU Hospital systems. Similar, in purpose, to HB 2150 defeated in the House Federal & State Affairs committee last week.
Link to bill: http://kslegislature.org/li/b2017_18/measures/sb210/
Committee: Senate Federal & State Affairs
Status: Bill introduction last week. No hearing scheduled yet.
Position of the KSRA: OPPOSE
HB 2220 – Manner of Carry Preemption:
Summary: Prevents the Kansas Board of Regents from imposing their own regulations as to the manner in which conceal carry may be exercised on college campuses.
Link to bill: http://kslegislature.org/li/b2017_18/measures/hb2220/
Committee: House Federal & State Affairs
Status: Hearing held March 9, 2017. No action has been taken by the committee.
Position of the KSRA: SUPPORT
Contact your Senator or Representative: