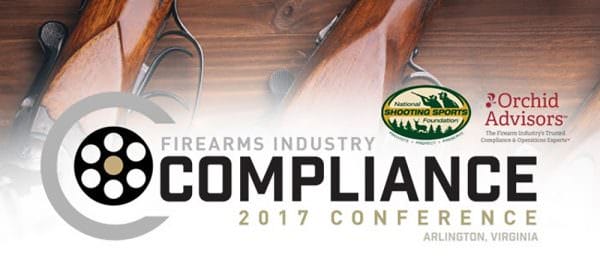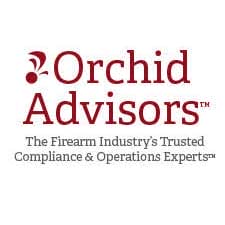 U.S.A. –-(Ammoland.com)- Over 2.5 Hours Dedicated to NFA Regulation and 1.5 Hours to ATF Inspections
Due to an overwhelming demand from last year's participants, the 2017 FICC will host a multi-hour workshop with the ATF's Alphonso Hughes and Orchid Advisors' Travis Glover and Phil Milks. Alphonso leads the ATF's NFA Division, Phil Milks was the former Director of Compliance for Remington Outdoor Company and Travis Glover will bring his knowledge as a Board Member from the American Suppressor Association.
Additionally, join ATF's Andy Graham and Orchid Advisor's John Rydberg to take a deep dive into non-investigative and routine elements of the ATF's manufacturing, distribution, import and dealer inspection program. Andy Graham, Deputy Assistant Director of ATF's Industry Operations and Jon Rydberg, CEO of Orchid Advisors will speak to attendees for over an hour. Mr. Graham leads the ATF's national inspection efforts and works directly with Directors of Industry Operations (DIOs) and Industry Operations Investigators (IOI)s located in each of the field offices. Mr. Rydberg has over 20 years of experience conducting regulated audits and is a leading expert at firearm industry business software such as ERP, POS, the Serial Number Inventory Tool (SNIT) and electronic A&D Books.
Over 40 Speakers from Leading Organizations
This May's event will host several new speakers from industry leading organizations such as Walmart, Safariland, Hudson, Maynard Copper, and Williams Mullen. Five of the over twenty hot topics for the 2017 event include:
Suppressor Regulations and the Hearing Protection Act
The Impact of the New Administration on the Firearms Supply Chain
Export Compliance and Voluntary Disclosures
Best Practices in Retail Security
A&D Book Analytics for Compliance
Direct Access to Industry Regulatory Executives
As part of the FICC event, we've invited the largest group of firearms industry regulators from ATF, FBI, and DDTC assembled to date. You will have the opportunity to hear it straight from the top, with one on one interaction and group round-table sessions.
Deep Dive on Firearm Exports and State Regulations
Explore ITAR and Export Control Reform (ECR) with Michael Anderson, Senior Compliance Manager at Brownells, and Orchid Advisors' Jeff Grody and Jordan Young. An attorney, Jeff has over 30 years of experience serving clients and regulated companies throughout the firearms and other industries. Jordan has more than 16 years' experience having held management positions at major U.S. and international firearm manufacturers and importers, including Remington Arms Company, Para-Ordnance and Dasan U.S.A., among others. Philip Nelsen, Attorney, author, and founder of Legal Heat, will join Orchid Advisors' Phil Milks to examine Federal and State agency firearm regulations.
Interact with United States Senator
Senator Luther Strange will Join NSSF's Larry Keane and a team from Maynard Copper to present "The Coming Storm and the Firearms Accountability Counsel Taskforce" – A discussion about the impact of large law firms and the Gun Control lobby on regulation and gun ownership.
About Orchid Advisors
Orchid Advisors helps firearms manufacturers, distributors and retailers achieve compliance and operational excellence through education, technology, software and consulting solutions that reduce risk, cut costs, and provide expert guidance to make our clients' businesses more successful and efficient. Orchid Advisors is The Trusted Firearms Industry Compliance & Operations Experts. The firm is endorsed by their partners at NSSF, the National Shooting Sports Association and NASGW, the National Association of Sporting Goods Wholesalers. For more information, please visit http://www.orchidadvisors.com.