by Josh Wayner
Gun writer Josh Wayner tells us why he thinks the CMMG MK4 3GR Rifle is a unsung sleeper of a carbine that is ready to rock out of the box.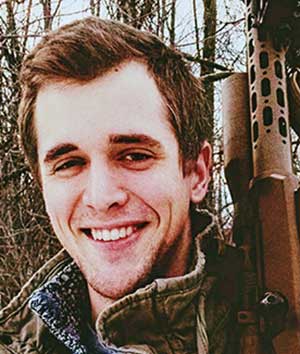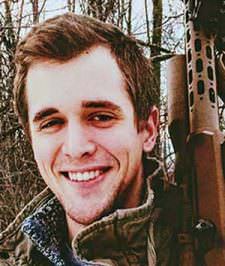 U.S.A. –-(Ammoland.com)- There is large world of AR-15 rifles out there. It doesn't take a rocket scientist to see that there are more AR-pattern rifles available than nearly anything out there less the stars themselves.
I'd go so far as to say that there were several companies formed in the time that it took me to write these words. Among the sea of products out there, the CMMG MK4 3GR Rifle stands as a silent success.
It is an AR that most would overlook on the shelf, but this rifle benefits from exactly that fact.
This thing is ready to rock from the second you open the box, right off of said shelf.
CMMG MK4 3GR Rifle
So what do I mean by ready to rock? CMMG made an effort to make the MK4 Rifle 3-Gun ready and did a fantastic job as far as this writer is concerned.
For those that don't yet know, a 3-Gun rifle can benefit from a set of parts that make it great for medium distance shooting while offering light weight and low complexity. Sure, most people could use a standard M4-style rifle and do just fine, but you'd be at a disadvantage when compared to a rifle like the MK4 3GR.
To many AR shooters today, a box-stock A2 isn't a good thing. In fact, it darn near feels like a throwback to the glory days of yesteryear. Carbine stocks are all the rage, but this forgoes the short length to instead make way for a solid and consistent cheekweld and the advantage of a long buffer tube, but more on that later.
The trigger is a Geissele SSA two-stage and it is a perfect complement to this weapon. The break is crisp and clean and reset is minimal. This feature reduces split times and at the same time allows for more precise shooting at those hard-to-hit targets at distance.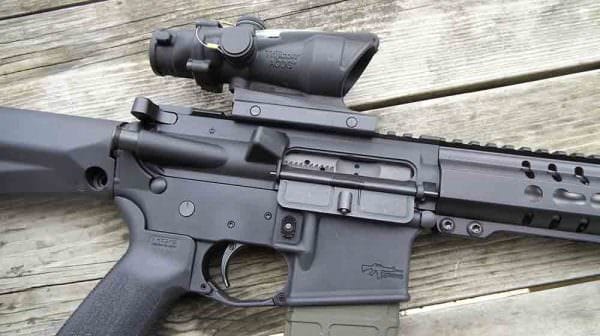 Moving along the CMMG rifle, you'll notice the KeyMod compatible handguard and 416 stainless steel barrel. Just like the choice of Magpul MOE Fixed Rifle Stock, the choice of barrel and gas port can have a tangible impact on the handling characteristics of the weapon. The gun features a rifle length gas tube. This is a hidden benefit in that, when combined with the A2-length buffer tube, the rifle's action becomes dramatically softer shooting than a comparable carbine. I'd describe the difference to be a variation in felt recoil impulse. The M4-type rifles tend to have a much sharper and harder cycle than a full-size rifle due to the length of the gas tube and travel distance in the short buffer tube.
The 18" barrel is an interesting story all by itself. One would expect a rifle barrel to have a bit more weight to it, but this is a very light barrel. It isn't a pencil profile, but it is far lighter than an SPR or Recce barrel. This feature enables the rifle to be moved rapidly and helps to keep the weight centered towards the receiver, which a savvy three gun competitor would know enables quick transitions between targets. A 1:7 twist rate allows for most any bullet weight to be used. Finishing out the barrel is CMMG's own SV brake. It is a well designed brake and essentially removes any recoil that the rifle may have. The combination of buffer tube, gas port location, brake and light trigger make this rifle a joy to fire.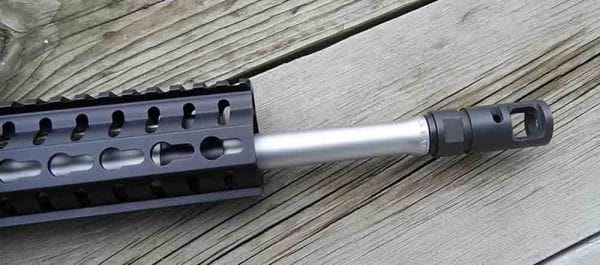 So how does the CMMG MK4 3GR Rifle shoot?
I'm going to tell you right now that this isn't a National Match rifle. I attached a Trijicon ACOG with a fixed 4x magnification and zeroed at 100 yards. I was using what most competitors would use in 3-Gun, a Federal 55gr FMJ XM193 and Wolf 62gr FMJ. This is great bulk ammo and I had absolutely zero reliability issues with either load. My group average was 2" for ten shots with the XM193 and 3.5" with the Wolf. Some people reading this may wonder why the accuracy is wanting with these loads. When you think about it, it really isn't. This gun is meant for shooting lots of rounds quickly while under a timer. 2MOA is completely acceptable for 3-Gun, as is 4MOA.
Not to be deterred, I loaded in some Federal 69gr Sierra MatchKing loads and slung the rifle up CMP style with my coat and got to work. There are some variances in the rules that have recently come into play in CMP competition, most notably the allowance of optics up to 4.5x. The ACOG fits this bill. I took my time on the SSA trigger and was able to deliver exceptional accuracy in a reduced distance National Match course of fire. My prone position groups were about 1" at 100 yards using the ACOG.
I think this accuracy is great, however it is unnecessary for 3-Gun. I'd personally take three rounds of XM193 versus the one 69gr match cartridge for the same $1 of expense in competition season.
So what are some areas of improvement that we could look at? My major complaint on the rifle is the handguard. I'm an AK guy so I'm not afraid of rough edges, but there is a very sharp square edge at the rear of the handguard near the receiver. This angle is slightly annoying as I found myself snagging my palm close to my wrist over and over due to how I hold the weapon. This was really the only issue I found on the CMMG MK4 3GR Rifle. It was 100% reliable over 500+ rounds in my testing and wasn't cleaned once.
The people I've had shoot this rifle alongside me had several notes, namely their disappointment over the fact that the rifle doesn't come with an extended charging handle latch or ambidextrous controls. I don't really care that it doesn't have these things. I've never seen the need to overcomplicate things in a 3 gun match setting and this is no different. If installing different accessories is your idea of improving it, then go ahead. There are thousands of companies who can help you.
If you find yourself in the market for an honest and reliable rifle with everything you need and nothing you don't, the CMMG MK4 3GR Rifle is a great place to start. This is a truly specialized competition rifle that is designed around the needs of a modern sport shooter and only requires the addition of an optic or sights of your choice.
Once you're zeroed up, go win some matches and don't worry about the rest.
About Josh Wayner:
Josh Wayner has been writing in the gun industry for five years. He is an active competition shooter with 14 medals from Camp Perry. In addition to firearms-related work, Josh enjoys working with animals and researching conservation projects in his home state of Michigan.