By Graham Baates
YouTube personality, Graham Baates, reconsiders what a Glock can be after testing the latest aftermarket firearms parts from L2D Combat.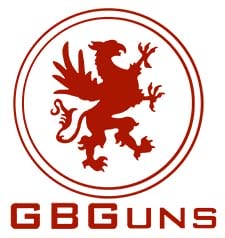 USA – -(Ammoland.com)-  My second handgun, and first carry gun was the Glock 19.
Like most Glock owners I was attracted to the simplicity of the design and quickly became infatuated by catalogs and websites listing every type of part that could be upgraded.
I wasn't pleased with the factory trigger, nor the factory sights and so I began to tinker.
I quickly learned just how easy replacing parts in Glocks were and the effects I could make in five minutes or less so long as I was willing to cough out some cash. Unfortunately, also like many Glock owners I soon approached the point at which I had spent nearly as much on parts as I had for the firearm in the first place!
My time with Glock was done.
L2D Combat Glock Parts
While reviewing various handguns and accessories I was introduced to L2D Combat, a young company that seemed to be approaching Glocks a little differently. Unlike many other aftermarket parts makers L2D Combat engineers their own parts and then makes them. These are not factory parts with a polish, nor are they foreign imports with a brand stamped on them.
They began five years ago doing research and development as well as work for other companies and just began selling to the public this year. I dusted off the old G19 and decided to give them a try. I started with their barrels.
L2D Combat Replacement Glock Barrels
I had toyed with other barrels in the past and recognize that for 99% of folks out there replacing the barrel only makes a difference if their factory barrel is worn out.
I was greeted with features I wasn't expecting, but had always envied such as full chamber support and a target crown. Honed and made of 416R steel they are the barrel to end all Glock barrel wars. The cuts along the chamber looked to be merely decorative until I fired it and found they actually do enhance cycling by reducing the jarring as the top of the chamber interacts with the slide. Locking surfaces are also enhanced with sharper edges and slight enlargement over the factory design.
The fluting may be mostly aesthetic, but also serves to reduce weight a bit without sacrificing strength. The thread protector is held securely in place by a hi-temp O-ring which nestles into a slight undercut. Knurling on the threat protector provides traction, but doesn't bite the skin.
L2D Combat Internal Slide Parts for GLOCK
As I slipped deeper back into Glock-tinkering and tried the L2D Combat Firing Pin Striker Kit as mine had worn a bit after thousands of rounds. The precision with which it was built was more than I had expected. Machined from 17-4 hardened stainless steel, fluted, heat treated, and then bead blasted before titanium nitride coating. The fluting does more than just looks as it reduces linear friction as the striker does its job.
Their replacement for the Glock OEM slide, the new Catalyst Slide ( Catalyst Slide Glock 19 Gen 3 Black DLC ) is of course the most eye-grabbing, but the form follows function. Slide serrations are a-plenty, and their angles mean any potential slip of the grip just continues onto more serrations. Most impressive is that there are no sharp edges on them. These slides are cut from 17-4 stainless steel blocks making them completely organic in design and manufacture to L2D Combat. The quality of the steel permits them to improve tolerances and make changes that simply aren't possible on reworked factory slides. Factory internals are completely compatible, but if you're going this far you might as well take advantage of the engineering L2D has done.
Glocks are known for their reliability, but if there was ever any doubt L2D has even enlarged the ejection port.
L2D Combat Overkill?
Is all of this a bit much? Has L2D Combat gone too far? According to them the answer is no and they continue to roll out new and improved parts on a regular basis. The pricing puts L2D products out of reach for some of us, but the quality and performance is equally as out of reach by their competitors.
To see how well the L2D Combat Aftermarket Glock Parts all performed in the video below:
About Graham Baates
"Graham Baates" is a pen name used by a 15-year active Army veteran who spent most of his time in the tactical side of the Intelligence community including tours in Afghanistan and Iraq. Post-Army Graham spent some time in the 3-Gun circuit before becoming a full-time NRA Certified defensive handgun instructor and now works as an industry writer while curating a YouTube channel and blog on the side. Visit Graham on Youtube .