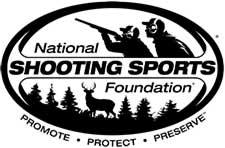 NEWTOWN, Conn – -(Ammoland.com)- It has been brought to our attention that individuals working directly for the Brady Campaign to Prevent Gun Violence may be seeking to visit FFLs to engage with owners or employees in order to better understand the "Gun Culture."
NSSF strongly advises that if you or your employees are approached in person, by phone, over email or via social media that you decline to participate in any fact-finding visit or discussion.
The Brady Campaign on its website states: "Brady is leading the fight to change the gun industry and force it to reform by holding gun companies accountable to victims in the courts, and staging protests to challenge 'bad apple' gun dealers at their doorsteps."
Make no mistake, no matter how friendly the approach, the Brady Campaign does not have your best interests in mind.
To the contrary, the campaign has a long history of misstating facts, misleading the public, lobbying policy makers to enact punishing legislation and filing baseless lawsuits against members of our industry. You will not be able to affect the Brady Campaign's course of action or reach any real mutual agreement. Anything you say could be used against your business and the industry as a whole.
Again, if you are contacted by the Brady Campaign, please decline participation. Do so firmly, but politely. Do not get into an argument or attempt to dispute any "facts" they may present. Thank you for your attention to this matter.
About NSSF  The National Shooting Sports Foundation is the trade association for the firearms industry. Its mission is to promote, protect and preserve hunting and the shooting sports. Formed in 1961, NSSF has a membership of more than 6,000 manufacturers, distributors, firearms retailers, shooting ranges, sportsmen's organizations and publishers. For more information, log on to www.nssf.org.