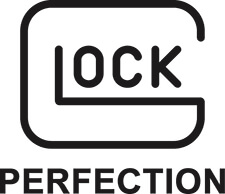 SMYRNA, GA. –-(Ammoland.com)- The Government Accountability Office (GAO) has denied GLOCK, Inc.'s protest of the Army's award of the Modular Handgun System (MHS) contract to Sig Sauer.
The focus of GLOCK, Inc.'s protest was that the U.S. Army did not complete the testing outlined in its Request for Proposal (RFP) before awarding the MHS contract to Sig Sauer based only on limited initial testing. During this initial testing, there were no significant differences between the GLOCK and Sig pistols based upon the technical factors that were evaluated. In fact, Sig Sauer was awarded the MHS contract prematurely based upon price.
The remainder of the testing outlined in the RFP that was not conducted was intended to competitively evaluate the two proposals based upon more comprehensive and stringent testing. This testing would have measured the service life, safety, reliability, and accuracy of the pistols in use while being fired by the warfighters.
"By not completing the testing on both proposals on a competitive basis, the Army never determined which pistol would better meet the warfighter's needs," said GLOCK, Inc. Vice President Josh Dorsey. We are confident had the Army completed the testing, the GLOCK 19 would have outperformed the Sig P320, as it had in recent testing conducted by a leading federal law enforcement agency which resulted in GLOCK, Inc. being awarded that contract. GLOCK pistols have been battle proven by select units of the U.S. military forces for the past ten years. GLOCK, Inc. stands with the men and women serving in the Armed Forces and will continue to give them its full support.
We thank our technical team for submitting a pistol that met or exceeded all of the Army's requirements. We also extend our appreciation to our MHS partner, Vista Outdoor's Federal Cartridge, for creating the most effective and innovative pistol round we have ever tested, which performed flawlessly in the GLOCK 19 MHS model.
About GLOCK, Inc.
GLOCK is a leading global manufacturer of firearms. The simple, safe design of GLOCK's polymer-based pistols revolutionized the firearms industry and made GLOCK pistols a favorite of military and law enforcement agencies worldwide and among pistol owners. In 2017, GLOCK celebrates its 31st Anniversary in the United States. Renowned for featuring three safeties, GLOCK pistols offer users of every lifestyle confidence they can rely on. GLOCK, Inc. is based in Smyrna, Georgia. For more information, please visit us.glock.com.