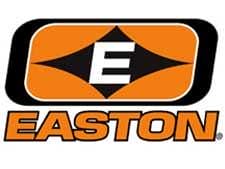 USA -(Ammoland.com)- Experienced bowhunters know the challenge of keeping broadhead components together and sharp once they come out of the retail packaging.
The New Stay Sharp case was designed to keep broadheads components sharp, together, secure, and ready for use in the field. The patent-pending design utilizes "rubber-fingers" to suspend the ferrule and eliminate blade edge contact within the internal case.
Each package includes twelve blade-retaining threaded inserts that secure blades, o-rings, and collars tightly against the ferrule.
Made of a durable ABS body with snap-fit locking polycarbonate end caps—the case houses up to six mechanical or fixed-blade heads and is compatible with most broadhead designs on the market including two, three, and four-blade configurations.
Compatible with Deep-Six or 8-32-threads.
Easton Broadhead Case Features:
"Touchless" design ensures broadhead sharpness by supporting ferrules without contacting blades edges
Includes 12 blade-retaining threaded inserts
Compatible with Deep-Six and standard 8-32 broadheads
Hold six mechanical or fixed-blade broadheads
Durable ABS body with snap-fit locking polycarbonate end caps
MSRP $19.99
For more information on Easton's gear, visit their website.