YouTube personality Graham Baates gives us a full video and photo breakdown of the new IWI Galil ACE GAR16556 Rifle.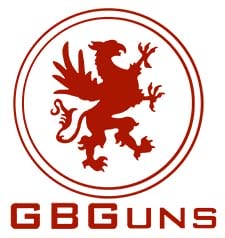 USA – -(Ammoland.com)- Despite spending 15 years in uniform as an active duty Soldier in the United States Army I've always found myself fond of the AK.
Despite, or perhaps because of my participation in both the Afghanistan and Iraq wars I've found myself favoring the simplicity and ruggedness of Kalashnikov's design over the more advanced design of Stoner.
Before the hate starts I'm not here to argue AR Vs. AK, just expressing my appreciation for an operating system with just three springs to depend on. What I admit, however, is a solid appreciation for the abundant 5.56x45mm round and AR magazines in the US. I also appreciate a rifle with modern features, and that's where the Galil ACE GAR16556 comes in.
IWI Galil ACE GAR16556 Rifle
A modernization of the original Galil, the ACE has so many features it can almost be a bit overwhelming at first glance. Last-round bolt holds open, bolt release, ambidextrous control, tritium sights, and the list goes on. Please excuse the stream of photos, but there really is a lot to like about this rifle.
The Galil ACE rifle specifications taken dirare taken from IWI US's site:
Improvements made since the original Galil was first developed include:
NATO STANAG magazine compatibility. (Note that the Galil ACE rifle is assembled in the US from imported and US parts under 18 U.S.C § 922(r). You should only use magazines made in the USA in your Galil ACE rifle. Use of an imported magazine may put you in violation of 18 U.S.C § 922(r).)
Weight reduction with the use of modern polymers.
Full-length 2-piece Picatinny style top rail.
Side Folding adjustable telescoping buttstock with 2 position removable comb on all rifle models.
Caliber: 5.56 NATO
Action : Semi-auto
Operating System: Closed rotating bolt, long stroke gas piston.
Magazine Capacity: 30 rounds
Barrel Material: Cold hammer forged, CrMoV, chrome lined.
Barrel Length: 16″
Overall Length: 34.5″ (Buttstock Unfolded and Collapsed)
Weight: 7.5 lbs w/out Magazine
Rifling: Right Hand, 1:7-inch twist.
Sights: Adjustable with Tritium front post and 2-dot Tritium rear aperture.
MSRP – $1,899
The MSRP may put this ultra-modern rifle out of casual reach for many shooters, but from my experience, the price is not without cause. One of the biggest curiosities we had was if the advertised improved accuracy was true. We had also heard range rumors of issues with steel-cased ammunition. Both were tested in the video below. Testing may not have been 100% scientific, but close enough to give us an answer.
Despite the polymer lower the Galil ACE does feel heavy in the hand, but that weight also serves to make the already tame recoil of 5.56x45mm even tamer. The polymer lower end of the receiver also comes with it's own benefits and drawbacks. The pistol grip cannot be changed as it is integral, but a positive of that is a smooth transition from pistol grip to trigger guard. No more "AK knuckle". They have also molded in a generous magazine well for quick-and-sloppy reloads. AR fans will also rejoice to know that the magazines we tried all dropped freely when either side of the release was pressed.
You might have to sell a couple of your existing rifles to purchase a Galil ACE, but after the limited time, we spent with one it seems as if this rifle could easily replace a couple of rifles currently hogging up space in the safe. More accurate than a standard AK, more fun to operate than a standard AR, and more feature-packed than any other rifle we've handled to date. For a more in-depth and up-close look at this rifle see the tabletop video below:
About Graham Baates
"Graham Baates" is a pen name used by a 15-year active Army veteran who spent most of his time in the tactical side of the Intelligence community including tours in Afghanistan and Iraq. Post-Army Graham spent some time in the 3-Gun circuit before becoming a full-time NRA Certified defensive handgun instructor and now works as an industry writer while curating a YouTube channel on the side. Visit Graham on Youtube .