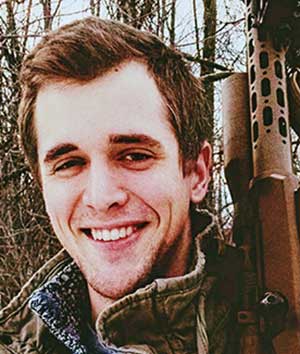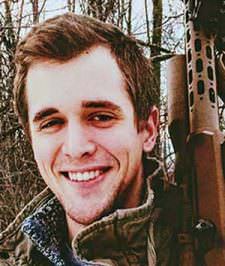 U.S.A. –-(Ammoland.com)- Like many boys my age, and many far older for that matter, I grew up idolizing the great heroes of the American Pantheon. These weren't demigods and supernatural heroes. They were just men, American men. Wyatt Earp. Doc Holliday. John Wayne. Hell, even Russell Crowe counts these days.
Even if the actor wasn't American or the setting wasn't exactly in our borders, the story played out on screen certainly was. The solemn drama of the plains is something that is deeply engrained in the heritage of our nation. Just like all good things, the American dream is sometimes that of other nations and individuals.
The Italian-made Uberti 1873 Cattleman El Patrón CMS Revolver .45 Colt is a gun that is as true to the spirit of Americana as the Spaghetti Westerns that helped shape our idea of life and death in the mythical West.
Uberti 1873 Cattleman El Patrón CMS Revolver
The Uberti 1873 Cattleman El Patrón CMS Revolver is a specialized weapon that has attributes centered on one-handed shooting from a mount. CMS stands for "Cowboy Mounted Shooting", which is a very specialized and high-intensity sport that requires one to master multiple aspects of both horseback riding, obstacle navigation, and shooting.
I was unable to obtain a good horse for this review, but I did manage to put the Uberti through its paces and came out with a good understanding of what makes this modern classic so damn desirable.
The venerable Single Action Army is representative of the very soul of America in its most basic sense. It is the product of the mind of Samuel Colt and the requirements of the US Government and brought the immeasurable power of equality to all people. I've talked with many people, mostly older guys, that believe that there isn't a better gun made by man. I don't think that that is entirely the case, however it certainly has far more of a personality than a modern trick-out poly pistol.
When you palm the Uberti CMS, you feel the weight of the past and the allure of the true nature of man. One minute of handling it makes you want to walk out your door and into the hills to forge your own path in life. It's an odd thing, but physically connecting yourself to the past in such a way helps you see the context of your present. I found myself yearning for simpler times and life without my cell phone and computer. Hearing those four crisp clicks that spell out C-O-L-T is enough forget the hollow rattle of this year's fad gun.
Putting your hand on the checkered wood grip, your thumb is within easy reach of the hammer, which has a lowered and flattened spur and a set of Wolff competition springs. I've had SAA revolvers in the past that take a great deal of force to operate, but this is not the case here. The hammer eases back with little effort with four audible clicks. The trigger breaks clean, with my sample letting loose with absolutely no creep or grit.
The CMS is loaded with other features that make it a winner for both mounted shooting and normal use. The blued cylinder features numbered chambers which allow for easy indication of available rounds. It's a nice feature that I didn't have a particular need for, but it is there and shows great attention to detail.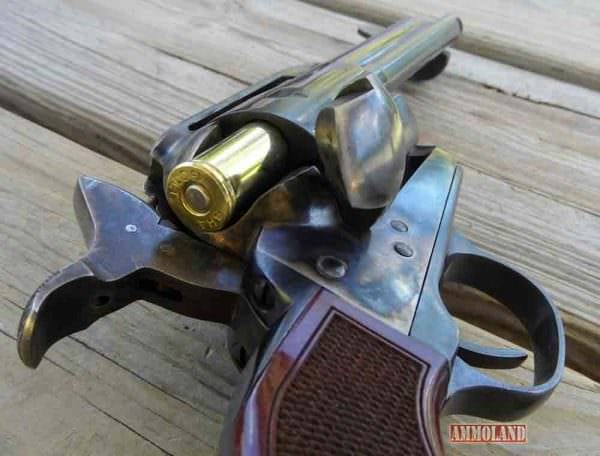 The four inch barrel features a full-length ejector rod and a fixed front sight. These are also blued and look really nice in contrast to the walnut grip and case-hardened frame. I found that the widened rear sight, which is machined directly into the top of the frame, was easy to use and intuitive. It does not have the ability to be adjusted.
I decided to live and work with the CMS for a while to get myself used to it and learn how best to use it. I carried it on my belt in a leather holster on hikes and trail walks for many miles and found that, despite the two pound weight, it was a comfortable partner and never got in my way. Drawing was easy due to the short barrel.
I took it to the range several times to familiarize myself with how it shoots as it is very different from modern autos. The bore axis is high as you can imagine, but it is not unwieldy or top heavy. Firing the weapon is all grins. It did take me a while to master it, but once I figured out how to use the sights and grip, it was all a walk on the plains.
My particular pistol shot a little to the left and a bit high with all loads tested. The 'zero' distance on the sights was seven yards. The further back you got the more all loads drifted high and left. This wasn't at all a hindrance because most of my shooting was done on steel plates.
I tested several commercially available loads in the weapon and all shot identically in terms of accuracy on paper. I usually have it where some pistol loads are wildly inaccurate, but this gun fired all to the same point of impact and group size. Each tested load managed 2" for ten shots at a distance of ten yards from standing and an average of approximately 4" from the bench seated. This was impressive considering I only shot lead cowboy-action loads.
Speed was recorded over an Oehler 35P chronograph at a distance of five feet from the muzzle at 80 degrees Fahrenheit. Velocity is the average of ten shots.
HSM 200gr RNFP—811fps
HSM 250gr RNFP—724fps
Federal 225gr SWCHP—820fps
Hornady 255gr Cowboy—747fps
Black Hills 250gr RNFP—797fps
I was very impressed by all the loads I fired from the weapon and none had what I would consider to be overpowering recoil or excessive flash or noise. They were universally pleasant and enjoyable. I need to emphasize for a moment the cowboy-specific loads from HSM, Black Hills, and Hornady. The job they do safely replicating old-time ammo is commendable. When you load the big lead rounds, you again feel that this is how life should be. The simplicity of the dim, leaden glitter makes you wonder why you even bothered with the insanely complex hollowpoints on today's market.
I decided to test the CMS and push it further than I usually do in my reviews. After several range trips where I did slow-fire and accuracy testing, I elected to get it hot and see what it would do dirty.
I ran through three hundred rounds of the above ammunition in one hour-long torture test without a cooldown period. I've seen Glocks choke doing similar tests so I was curious to see how it held up.
I've heard from lots of people that the Italian-made SAA revolvers are garbage and tend to fall apart or lock up from use or heat. This was NOT the case here. The CMS will likely be seeing dirt and dust in the riding arena and it saw its fair share in my testing. I managed to kick up enough particles ringing steel for an hour straight that the gun and my person were covered with a talc-like coating by the end. I experienced absolutely zero stuck cases, zero failures to fire, and zero mechanical issues. The gun was so hot by the end that I could hardly touch the cylinder to eject cases. It's a rarity that many people will push their SAA so hard, but if you do feel inclined like I was, the Uberti is up to the challenge.
When you really get used to a gun like this, ringing steel from a draw becomes almost second nature. The weapon just springs into your hand and lead goes flying. There are those who say that the only SAA is an original, but that just simply isn't the case. Uberti has a winner with the El Patron CMS and I wouldn't hesitate to stick it in my holster and go for a ride out west. Handling this finely made pistol feels just like going home.
Now, about that horse…
---
Bonus Review ~ Uberti 1873 Cattleman .22LR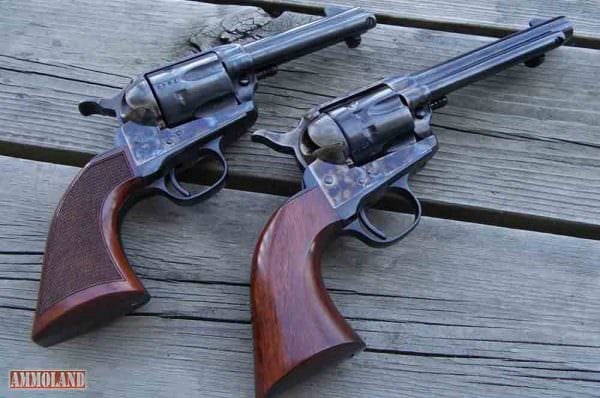 In addition the El Patron CMS, I also got my hands on a Cattleman .22LR. This is an exceptionally well built SAA that holds 12 rounds in a full-size frame. It is a 1:1 SAA clone in terms of size and features with the only difference being that it is a .22LR. The gun is a great beginner's pistol and is very easy to learn on. I had several inexperienced shooters fire the weapon and was pleased that they were able to catch on and make hits.
The pistol has virtually no recoil thanks to the SAA heft and the sights were dead-on at 25 yards. I tested two .22LR loads, both from Federal, and was happy with the results. Both loads generated great accuracy on plates, but it was not fired for group. We had so much fun that we simply forgot!
Federal 40gr Match HP Small Game—948fps
Federal 40gr Gold Medal—960fps
The pistol features several interesting traits that set it apart from other .22 SAA type revolvers. It is exactly the same in operation as the centerfire models and has a fixed firing pin. The rear face of the chambers have a small notch cut into them to enable dry-firing without damaging the firing pin. This is a well made and reliable pistol that is fun for everyone. It serves as both a good training pistol alongside any SAA and as a wonderful stand-alone addition to your collection.
I'd like to thank the fine folks at Uberti, HSM, Black Hills, Hornady and Federal for making this project possible.
Uberti 1873 Cattleman El Patron
About Josh Wayner:
Josh Wayner has been writing in the gun industry for five years. He is an active competition shooter with 14 medals from Camp Perry. In addition to firearms-related work, Josh enjoys working with animals and researching conservation projects in his home state of Michigan.