By Graham Baates YouTube personality, Graham Baates, gives us a video breakdown of the Jard J68 in 9mm.
Also read our more recent and detailed review of the JARD J68 Bullpup Carbine by Mike Seasron.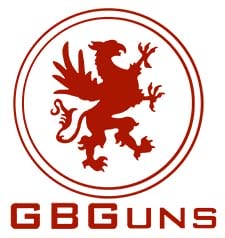 USA – -(Ammoland.com)- Bullpups have risen and fallen in popularity over the years.  Delivering rifle-level power and performance in a package as compact as 26″ is a major attraction.  Detraction has generally sourced from lousy triggers and a change in manual of arms.   I readily dismiss the manual of arms issue: if you've learned to operate one rifle you can learn to operate another.  
Bullpup triggers by their very nature require a linkage to extend from the trigger that the shooter interacts with to the actual firing mechanism.  Thanks to what are often 90 degree angles pivot points must exist and with them comes the loss of good trigger sensation.
There have been some advancements, but most consumer expect their compact defensive tool to also have the trigger feel of a bench rifle.  Previously I thought that was impossible and had dismissed bullpups as a compromise.  But what would happen if a company known for making excellent triggers made their own bullpup?
Could they remain true to their superior triggers?  I opted to find out and so adopted what some may call the ugly duckling of bullpups, the Jard J68 in 9mm.  Take a look at this machine in the tabletop portion below.
Jard J68 in 9mm
Jard J68 in 9mm by the numbers, we get the following from the Jard Inc. website:
Pistol calibers 9 mm, 40 S&W, 45 ACP
26 1/4 in. overall length
7 1/2 lbs. in 9 mm
17 in. barrel
Uses Glock magazines
Target trigger
Top picatiny rail
M loc compatible slots in chassis
Clam shell break open design
Bolt hold open device
Optional threaded barrel
Rod bolt guidance for smooth operation
QD mount
Ambidextrous features:

Bottom eject
Magazine latch
Charging
Safety
The MSRP on the Jard J68 in 9mm at the time of the review was $899.95.  Although aesthetically it's not the fanciest looking gun out there, it certainly undercuts a lot of other bullpups out there and hangs right in with most American-made pistol-caliber carbines of quality.  Looking through the guts of the J68 things are simple, but well-made just like many submachineguns that end up providing decades of service.   After dry firing a couple times the trigger blew me away.  Light, short, and crisp like a nice rifle.  It was time to get it out to the range.  What we experienced there redefined some things for me.  Never again will I be able to look at bullpups the same, nor will I accept any more excuses.  See it for yourself in the footage below.  First shots fired, and 10-shot groupings at 50 yards with four different types of 9mm including Hornady, Polycase, Sig, and Magtech.
Our experience has shown that while the Jard J68 in 9mm may have been called an ugly duckling, it is in fact a swan on the gun range.
About Graham Baates"Graham Baates" is a pen name used by a 15-year active Army veteran who spent most of his time in the tactical side of the Intelligence community including tours in Afghanistan and Iraq. Post-Army Graham spent some time in the 3-Gun circuit before becoming a full-time NRA Certified defensive handgun instructor and now works as an industry writer while curating a YouTube channel on the side. Visit Graham on Youtube .