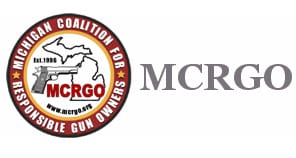 USA -(Ammoland.com)- You've called your state representative about constitutional carry. You've e-mailed your state senator about allowing provisional CPLs for 18-20 year olds. And now you're wondering what more you can do to move gun reform forward in Michigan.
We receive this question all the time from members: "What more can I do?"
The answer is surprising simple -take a friend or family member shooting, particularly if they have little experience with pistols or modern rifles.
Everyone receiving this E'News has e-mail. Most of us also have individual Facebook, Twitter, Instragram, Snapchat, etc. accounts. Social media is an excellent tool to build political support for legal gun ownership. Take photos while at the range.
Emphasize in your posts how much fun shooting is and how it's great stress relief. Issue an invitation to take people shooting. You'd be surprised at how many people, even those you assume would support gun control, will take you up on the offer.
On your way to range, go over the fundamental rules for safe gun handling. Emphasize how non-intimidating it is. Be honest about the expected recoil a particular gun will have. Praise fine grouping and offer patient advice for improvement. Leave partisan politics out of the range experience but explain how gun control actually encourages criminal activity rather than reduces firearms violence.
Avoid negative comments about certain styles of firearms or methods of carry. Let them pay for the ammo they shoot, even if you generously pick up range fees and supply eye and ear protection.
Even more than contacting your legislators, introducing new shooters to firearms in a positive way, particularly everyday carry pistols and rifles commonly targeted for restrictions, is the most beneficial approach to build grassroots support for legal gun ownership.
It helps to increase the diversity across the political spectrum of gun owners in our state generating a broad sense of ownership of the Second Amendment.
About MCRGO:
The Michigan Coalition for Responsible Gun Owners is a non-profit, non-partisan organization. Formed from just eight people in 1996, we now have thousands of members and numerous affiliated clubs across the state. We're growing larger and more effective every day.Our mission statement is: "Promoting safe use and ownership of firearms through education, litigation, and legislation."
For more information, visit their website.