By John Farnam
Sheriff Troy Nehls: "We support the 2nd Amendment… I would caution those that want to come & prey on our people here in Fort Bend County." pic.twitter.com/Wf4OLzRDVS

— Fox News (@FoxNews) September 3, 2017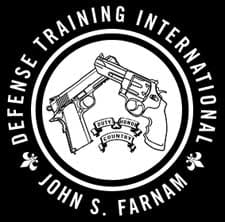 Ft Collins, CO –-(Ammoland.com)- A Texas public official who does not "cater to criminals!"
Fort Bend County Sheriff, Troy Nehls, talked with a Fox News reporter recently about the way armed Fort Bend County residents might deal with looters.
When asked what his county is doing to deal with looters, Nehls replied:
"We've experienced little of that here in Fort Bend County."
Nehls continued:
"I've heard some horrific stories about Harris County and others, and I'll tell you right now the residents of Fort Bend County, they support our 2nd Amendment. Many are armed. My caution to looters, those that want to rob people who are suffering: You probably want to stay out of Fort Bend County, because you might leave here in a body-bag,"
Comment:
Sheriff Nehls is a straight-talking, tactically-aware public official, who leads by personal example.
What a hero, and now watch the liberal media denigrate him.
What a magnificent contrast to mumbling, mealy-mouthed, liberal, anti-gun, urban police chiefs and mayors, who stress that you should ever be utterly dependant upon them, and never do anything for yourself!
"I take pride in having earned the scorn of my liberal antagonists. And, I take every opportunity to keep them enraged, which is when they most openly display their personal dishonesty, hypocrisy, vanity, phony self-righteousness, and malignant bile." ~ Taussig
/John
About John Farnam & Defense Training International, Inc
As a defensive weapons and tactics instructor John Farnam will urge you, based on your own beliefs, to make up your mind in advance as to what you would do when faced with an imminent and unlawful lethal threat. You should, of course, also decide what preparations you should make in advance, if any. Defense Training International wants to make sure that their students fully understand the physical, legal, psychological, and societal consequences of their actions or inactions.
It is our duty to make you aware of certain unpleasant physical realities intrinsic to the Planet Earth. Mr Farnam is happy to be your counselor and advisor. Visit: www.defense-training.com