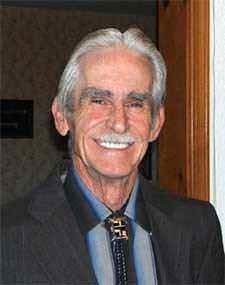 USA -(Ammoland.com)- CST stands for Combat Stripping Tool. Now, before you stop reading because you think that this is something that only combat personnel would use, please read on as it might save your life.
The CST is another addition to the "Forged By War" program initiated by CRKT. This program was started by Ryan Johnson of RMJ Tactical.
Since 2013, Ryan has been working with returning combat veterans from Iraq and Afghanistan, many of whom were suffering from various degrees of PTSD. He encouraged them to design tools that they wished were available to them on the battlefield. Tools that would have made their life a bit easier and maybe even saved a life.
With that in mind, Kelly Rodriguez, set about designing the CST. Kelly was a combat medic assigned to a forward surgical team in northern Afghanistan. She observed, first-hand, that during some of the more intense life-and-death situations, that standard issue trauma shears were inadequate and did not always get the job done.
If you were ever in a combat situation, or even a critical medical situation in civilian life, you would wish to have someone like Kelly looking over you. She was an active duty soldier and combat medic for twenty years. She knows what has to be done in an emergency.
Although now retired, Kelly is now focused on working on female veterans' issues.
Kelly designed the CST after considerable thought and an extensive amount of experience that most of us would never want to undergo. During intense trauma situations, sand, dirt and blood can gum up standard trauma shears making it almost impossible to slice through a patient's clothing.
The flat utility blade on the CST features an efficient bevel for clean and effective cutting. The glass-reinforced handle allows for a firm grip.
And, just in case, the handle features a measuring scale and an oxygen wrench. With that design, a lot of EMTs should give serious consideration to adding this to their "kit".
Specifications of the CRKT CST Stripping Tool are:
Blade Length: 2.125″ (53.98 mm)
Blade Edge: Plain
Blade Steel: Feather Safety Razor Blade; Stainless Steel
Blade Hardness: 56-63 HRC
Blade Finish: Satin
Blade Thickness: 0.005″ (0.13 mm)
Weight: 1.5 ounces
Handle: Glass Reinforced Nylon
Sheath: Woven Polyester w extra blade included MOLLE gear compatible
Overall Length: 8.0″ (203.2 mm)
MSRP: $29.99 with Lifetime Warranty
This is a tool that everyone should have in their First Aid kit as well as in your backpack when you venture into the mountains. It is better to have the CST and never need it than need it and not have it.
As with all of the tools in the Forged By War program, CRKT donates 10 percent of the net profits to charity of the veterans' choice. Kelly's charity of choice is: Operation One Voice.
About Jim and Mary Clary:
Jim and Mary Clary have co-authored over three hundred and fifty articles, (and counting) on shooting and hunting. You can read many of them on AmmoLand News