YouTube personality, Graham Baates, gives us a video review of the Smith & Wesson M&P 10 Sport Rifle in .308WIN.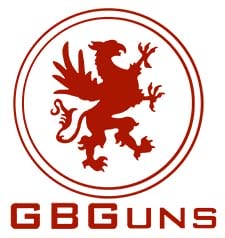 USA – -(Ammoland.com)- It's certainly a buyer's market for AR-platform rifles. It seems most who own an AR rifle already own half a dozen and have even built one or two on their own.
This is great for consumers as manufacturers are pushed to make quality products, offer more features, and at lower prices to stir consumer interest.  One of the growing trends is the shift to other calibers such as .308 Winchester.
.308 Winchester has been around a long time, is readily available in a wide variety of loads, and offers more energy at the receiving end than .223 Remington.  History buffs may also appreciate that the AR was originally designed in .308.  The challenge, however, remains that AR-10s don't have the greatest track record for reliability.  Since the AR-10 was never adopted by the military there is no "mil-spec" and so each AR-10 model has the possibility of being slightly different from others.  Some see this as a major fault, I see it as a strength.
Without standard manufacturers are forced to actually design and build something, not just slap together parts from a third-party vendor.  This provides an opportunity for us as consumers to see what companies can and will do to earn our dollar.  Smith & Wesson is a massive company belonging to an even more massive conglomerate.  When given the chance to see what they would do for consumers I, of course, couldn't resist.
Smith & Wesson M&P 10 Sport Rifle
The Smith & Wesson M&P 10 Sport Rifle arrives rather plain-looking in comparison with other models out there, but in good reason.  the MSRP for this rifle is right around the $1,000 mark which is on the lower end for AR-10s, but the features and quality may not be.  What immediately caught my attention was the existence of all three major controls on both sides of the rifle.
Here are the Smith & Wesson M&P 10 Sport Rifle specs directly from the product website: ( www.smith-wesson.com/firearms/mp-10-sport-optics-ready )
Smith & Wesson M&P 10 Sport Rifle
Model: M&P10 SPORT Optics Ready
Caliber: .308 WIN/7.62 x 51
Capacity: 20
Safety: Manual Safety on Lower
Barrel Length: 16″
Overall Length: 34.0″
Front Sight: None
Rear Sight: None
Action: Gas Operated Semi-Auto
Stock: 6-Position Telescopic
Grip: Synthetic
Weight: 128.0 oz / 3,628.7g
Barrel Material: 4140 Steel
Barrel Twist: 1 in 10″ – 5R Rifling
Purpose: Home Protection, Hunting
Overall build quality of the Smith M&P 10 Sport felt good in the hand and so, of course, the next step was to hit the range.  Lacking a standard one question is always about magazine compatibility.  For that reason, we tested fit and cycling with magazines from Brownell's, C-Products, MagPul, Hexmag, and IMI Defense.  Using our mode-accuracy method we grouped with four different loads.  Loads ranged from 168gr to 180gr and included match, defensive, and hunting ammunition.  The optic used was the Nikon BLACK 4-16×50 Riflescope.  The results can be seen below.
Our initial outing taught us that the A2 flash-hider and M4 stock needed to be swapped out for a more comfortable experience.  We had no trouble doing this with a stock from Adaptive Tactical and muzzle brake from VG6 Precision.  With those installed the M&P 10 Sport proved to be a great rifle.
About Graham Baates
"Graham Baates" is a pen name used by a 15-year active Army veteran who spent most of his time in the tactical side of the Intelligence community including tours in Afghanistan and Iraq. Post-Army Graham spent some time in the 3-Gun circuit before becoming a full-time NRA Certified defensive handgun instructor and now works as an industry writer while curating a YouTube channel on the side. Visit Graham on Youtube